7
mn read
Are you looking for the best solution and details regarding the Veritas certification? Are you finding the best website that provides Veritas Certification Info and Free Exams for better preparation? If yes, then you are at the best place because we will discuss this fantastic Veritas VCS-325 Certification exam in detail and let you know how you can pass the exam with the best exam materials.
Passing a certification exam may prove a difficult task. Whether it is a simple or complex exam, you must be prepared for any exam. In this blog, we will help you pass your Veritas certification with the best exam material to help you embark on your journey. This amazing VCS-325: Administration of Veritas Backup Exec 20.1 certification may signify your professionalism towards backup data recovery and other aspects.
Continue reading if you want to pass the Veritas certification with the highest marks and become a Veritas data backup recovery professional.
What is Veritas Certification – VCS-325?
The VCS-325: Administration of Veritas Backup Exec 20.1 certification is primarily aimed at applicants who wish to advance their careers in the Backup Exec domain. The Veritas Certification Specialist (VCS) – Backup Executive exam confirms that the applicant has essential knowledge and demonstrated abilities in Veritas Backup Exec 20.1 Management.
Although each product differs in terms of complexity and depth of technical knowledge, all certification exams, which are aimed at customers in administrative roles, cover core elements that assess technical knowledge against factors such as installation, configuration, deployment, product administration, management, day-to-day maintenance, and basic troubleshooting.
The program includes the Backup Exec 20.1 technical exam at a product/version level, which certifies that the successful applicant possesses the knowledge and abilities required to manage Backup Exec 20.1 properly.
Significance of Veritas Certification VCS-325
Veritas Backup Exec is a popular data backup recovery protection solution businesses use worldwide. Obtaining the VCS-325 certification validates your ability to manage this vital instrument. This certification is a valuable asset since it:
VCS-325 certification validates your knowledge and abilities in handling VCS-325: Administration of Veritas Backup Exec 20.1.
IT workers who hold this certification frequently have better employment possibilities and higher earning potential.
The accreditation increases your trust in administering sophisticated data protection systems.
Regular certification necessities keep you up to speed on the newest Veritas Backup Exec innovations.
What is the Veritas Certification VCS-325 Exam?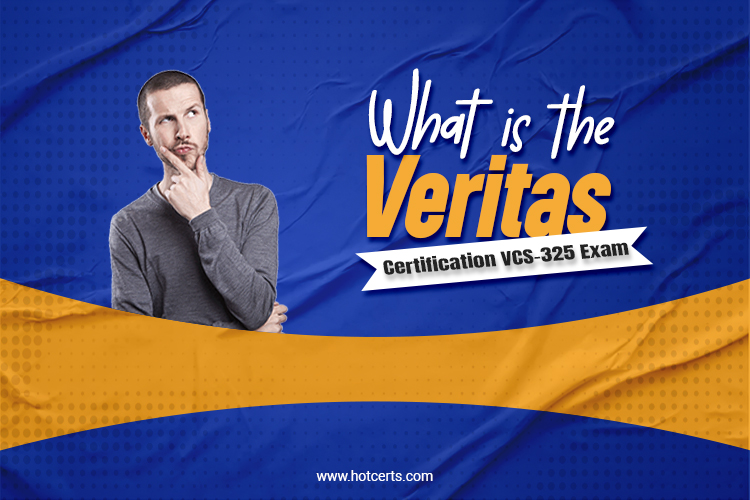 The Veritas Backup Exec 20.1 VCS-325 examination is a certification test for IT specialists with hands-on expertise with the product. The exam centers around managing and administrating the Backup Exec 20.1 solutions. It assesses the individual's capacity to set up, install, and administer the program to satisfy an organization's recovery and backup needs.
The VCS-325 Exam covers program installation and setup, backup and recovery techniques, data decompression, disaster restoration, and backup and recovery operations management. Candidates must show their awareness of sophisticated Backup Exec 20.1 capabilities, such as continuous information protection, and their ability to handle everyday difficulties.
Passing the VCS-325 Exam confirms that the applicant possesses the skills and acquaintance to handle the backup Exec 20.1 solution successfully. This certification is appropriate for IT professionals in data center settings, cloud-based environments, and large enterprises.
What are the Veritas Certification VCS-325 Exam Details?
Knowing the exam details is necessary for any candidate to pass the exam. Here are the specific details to know if you want to pass the Veritas certification exam:
Exam Name: Administration of Veritas Backup Exec 20.1
Exam Code: VCS-325
Exam Duration: 105 Minutes
Number of Questions: 75 to 85
Exam Passing Score: 70%
Exam Fee: $225 USD
Exam Language: English
Veritas Certification VCS-325 Exam Domains
Here is the list and explanation of VCS-325 Veritas Certification exam domains you must know to pass this exam:
Concepts, Architecture, and Installation
Device, Media, and Data Backup Exec Administration
Data Protection
Data Restoration
Monitoring, diagnosing, performance adjusting, and database management are maintenance tasks.
Backup Exec Clients and Advanced User Functionalities
Concepts, Architecture, And Installation
Describe Backup Exec's parts, functionality, and architecture.
Describe the authorization, installation, and updating requirements and procedures for Backup Exec and Backing Exec agents/features.
Explain how to adjust program defaults and examine the implications of changing the settings.
Explain how Backup Exec machines and memory pools are configured and managed.
Clarify how backup sets and multimedia rotations that employ media sets are managed.
Device, Media, And Data Backup Exec Administration
Describe how to utilize Data Lifetime Management (DLM) for handling backup sets and medium retention.
Explain how to carry out gadget and media operations and memory operation tasks.
Describe the principles, functionality, and execution of a media catalog.
Describe Backup Exec's backup techniques, settings, login accounts, steps, multi-server restoration features, and scheduling.
Data Protection
Describe how to use Faster Disaster Recovery to safeguard machines and convert to virtualized choices in Backup Exec.
Explain how to activate backup encrypted data and how to maintain keys.
Describe several restore processes and the possibilities for restoring data from backups.
Explain the role of media catalogs in restoration operations.
Data Restoration
Describe how systems may be recovered using Straightforward Disaster Restoration (SDR) or standard backups.
Describe how to recover data from several backup sets given a situation.
Explain using the Job Track and other views that track Backup Exec activities.
Monitoring, Diagnosing, Performance Adjusting, And Database Management Are Examples Of Maintenance Tasks.
Explain how to handle Backup Exec notifications, error rules, alerts, and updated applications.
Describe the Veritas data Backup recovery Exec database's operation and upkeep, including the Database Encrypted Key.
Explain how to use the various tools to troubleshoot Veeam Exec.
Describe how to set up the Backup Exec Business Server Feature elements.
Explain the NDMP's operation, applications, and management.
Backup Exec Clients And Advanced User Functionalities
Explain the purpose, usage, and management of the NDMP (Network Data Administration Protocol), Deduplication, and Flashback Exec Administration command-line interface capabilities.
Explain how to defend remote servers with the proper Agents and Features.
Describe Backup Exec relational and virtualization agents' overall GRT and Instant Restoration functionalities.
How to Register for the Veritas Certification VCS-325 Exam?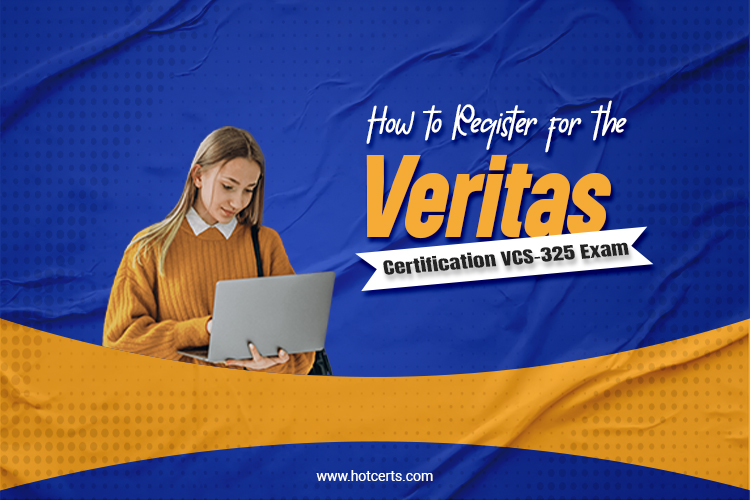 Veritas Learning Portal is used to conduct exams. To register for tests, candidates must establish a Learn Central login.
To arrange a technical exam, follow these steps:
Enter your account and, username and password into Learn Central.
View the icons at the bottom of the Learn Central homepage and click "Certification Exams" to display all accessible examinations.
Choose the test and click "Buy Now" on the examination listing screen. The registration fee must be paid.
Training Units are used. See the Learning Units Program datasheet for additional information on Training Units.
Visit the Veritas Certification Program's official site for additional information.
Recommended Hands-on Experience for the Veritas Certification
Here are the recommended hands-on training pieces, whether virtual or physical. It will help you to pass the Veritas certification easily:
6-9 months of experience with Backup Exec in an industrial or lab context is suggested. Describe Backup Exec's fundamental elements, devices, terminologies, and ideas
After installing Backup Exec, add more agents and parameters to the Backup Exec server.
Explain Backup Exec's features.
Describe the different backup options in Backup Exec.
Set personal and global settings.
Set up storage devices.
Create backups, restore, convert, and replicate jobs.
Install and set up remote server agents.
Manage and add secured server resources.
Install Recovery Exec updates and Microsoft Windows agent upgrades.
Execute inventory, catalog, and other utility activities.
Determine the agents and functionalities that are used with Veritas Data Backup Recovery Exec in your setting.
Configure advanced backup job features (for example, GRT, immediate GRT, disk set, backup set replication, encrypted data, snapshot, cloud storage, and virtual contexts).
Restart offerings, analyze job logs, examine Event Viewer, examine Configuration Activities Widget, perform Backup Exec debugging tools, and so forth.
The Database Encryption Key may be imported, exported, and backed up.
Also, try Hotcerts practice exams and demo questions, which will help you pass the exam quickly.
Why Choose Hotcerts?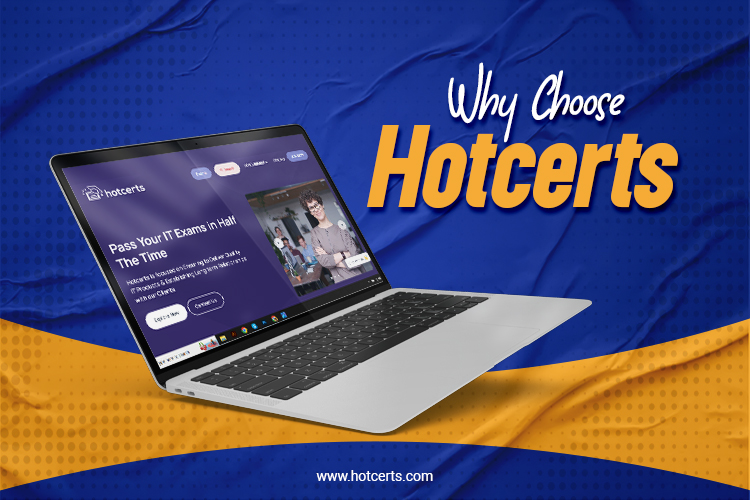 Veritas offers a Hotcerts test guide that details the exam's goals. This handbook is your success roadmap since it covers what you require to learn.
Getting ready for the VERITAS VCS-325 certificate exam is a significant undertaking that can lead to great job options. However, VERITAS VCS-325 Exam Study Guide success in this attempt needs careful planning and a planned strategy. Consider these excellent test-taking tips to help you reach your objectives and thrive on the VERITAS VCS-325 exam.
Choose VERITAS VCS-325 study resources from Hotcerts that are up-to-date and of excellent quality from trusted sources. Make sure that they cover the complete exam course and are in line with the official exam goals. Revisit the materials you've learned on a regular basis. Repetition is essential for reVERITAScing your recollection and comprehension. Hotcerts also offers a free PDF demo for the exam that will help you pass the VCS-35 exam effortlessly.
You can also try a free online test engine that will show the exact test engine, like the actual exam so that you can understand the exam format and structure.
FAQs (Frequently Asked Questions)
What is the VCS-325 Exam Structure?
The test is designed to assess your knowledge of Veritas Backup Exec as well as your ability to oversee and resolve issues. It includes open-ended, multiple-select, and hotspot questions in a variety of forms.
What is the Passing Score for the VCS-325 Exam?
To pass the VCS-325: Administration of Veritas Backup Exec 20.1 test, you must have a score of at least 69%. As a result, it is critical to strive for a complete and thorough comprehension of the subject matter.
What is the Importance of VCS-325 Certification?
Veritas Backup Exec is a popular data protection software used by businesses all over the world. Obtaining the VCS-325 certificate validates your ability to manage this vital instrument.
Conclusion
Throughout your VCS-325 exam preparation, have an optimistic mindset. Be confident in your capacity to overcome your limitations and pass the exam. It's essential to keep in mind that exam preparation requires time and work, and it's natural to have weak spots. You may cover your weak areas and boost your probability of success on the actual test by following an organized study plan and devoting yourself to comprehensive preparation.
Try Hotcerts exam material to pass the exam quickly. We also offer free demo exam questions that will display you what the actual exam will look like. If you still have any questions related to the VCS-325 exam, you can comment down and get your answers accordingly!