5
mn read
11 ways in which online certifications can benefit you!
What are online certifications, and why are they necessary?
An online certificate is a credential obtained through a virtual academic program. Compared to bachelor's programs, they are usually shorter, more focused, focused on developing specific skills, and last from weeks to months instead of years. This condensed form generally comes with a price tag that is much lower than a degree.
The way we do business is transforming too fast for most of us to catch up. Likewise, professionals and organizations face complex challenges that require particular knowledge and skills, many of which can be challenging to master at work. However, gaining that knowledge through traditional channels such as a graduate degree requires a significant investment in time and money. That's where the online certificate program comes in.
The certification program is the sweet spot of practicality, affordability, and flexibility for many professionals. Organizations provide the opportunity to quickly and effectively upgrade or re-skill employees. Whether you're an expert looking to enhance your skillset and create a resume or a high school graduate looking for the next step in your higher education journey, move your free time online. Certification can be a feasible solution for you, whether you are looking for additional opportunities. Online certification is a little different from regular online classes. Without prerequisites, participants can qualify in a particular discipline or specialty without spending the time and money required to earn a traditional degree.
What are the benefits of online certifications?
Here are some of the key advantages of online certification: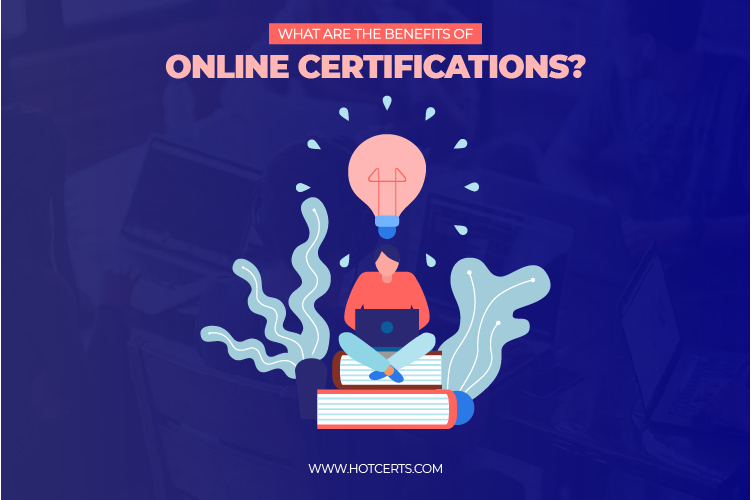 Employees must meet specific criteria to obtain an online training certificate. The organization sets these standards based on the desired results and objectives. Therefore, online training certification helps maintain complete corporate standards. For example, employees need to view compliance knowledge in real-world situations to obtain an online training certificate. Alternatively, complete a series of task simulations to prove your proficiency. So you can rest assured that these individuals will accurately reflect your brand image.
Auditing can be stressful and time-consuming. Sometimes it can even be costly if the auditor finds a breach or inconsistency in your document. Fortunately, the online training certification program allows you to prove your employees' abilities. For example, suppose all employees have completed an online health and safety training course and passed the final exam. Online training certification also minimizes the risk of violations because employees have all the resources they need to comply with the policy.
The fact that the digital world exists is beneficial for students to take advantage of it, present themselves in a good light, and show their best qualifications and qualifications. This outbreak is a turning point for adding new skills and core values ​​to the knowledge that enhances students' ability to achieve business goals. This flexibility is a great way to motivate professionals to continue studying and improving their career and business growth skills. Online certification programs help students keep up with market trends and develop their abilities to guarantee lifelong learning and professional development.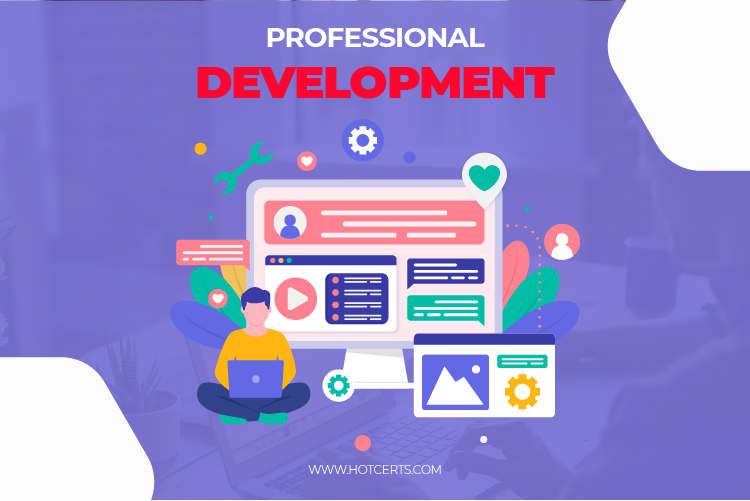 Online training certification provides the opportunity to divide your online training program into individual components. Therefore, you can more effectively track employee performance by analyzing training milestones. For example, if staff pass their respective online training certification courses, they will find that they can use the POS system. Therefore, they should be able to execute sales transactions. However, you must complete the Negotiation Skills Certification Course. You can intervene as needed to keep them on track and in time. Many LMS platforms allow you to monitor authentication through detailed reports.
Employees are motivated to learn if they know that an organization is interested in professional development. Online training certification courses require time and resources, but staff appreciates the opportunity to develop their skills. In addition, online training certificates give them the power to monitor their progress and proficiency. Instead of absorbing a lot of information, you can work on the topic at once. There are various secondary benefits associated with this. First, retain talented people rather than train inexperienced alternatives. Second, there is the issue of increasing employee satisfaction. This leads to increased productivity in the workplace.
Employees can identify areas for improvement and use online training materials to fill gaps. If one cannot obtain an online training certificate, the employee can look for additional resources for the second pass. You can focus on each online training certification course at your own pace, so you don't have to worry about keeping up with your colleagues. You can also create a pre-assessment to help employees identify their strengths and weaknesses.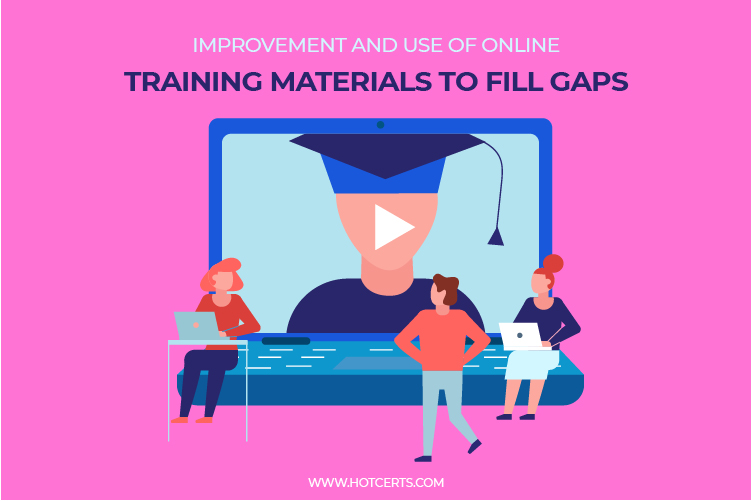 Online certification also helps students step into the doors of new areas that often serve as a turning point in their careers. Obtaining an online certification establishes your eligibility as an ongoing learner. Learning is a value in itself and helps gain praise and respect in the work environment.
Having a professional and visible digital footprint or online ID helps students reach their career goals and embark on their dream job. Therefore, generating a solid and active digital impression is vital for acquiring and retaining employment.
Self-starters often seize every opportunity to improve their expertise and acquire new skill sets. Online training certification courses allow you to improve your skills in your own time to achieve your personal goals. For example, they try to land that big promotion or improve their work performance before the subsequent evaluation. Again, pre-assessment can help guide their efforts. Aggressive employees may not even be aware of the gaps, and pre-diagnosis testing reveals the skills that need to be addressed to reach potential. You can also consider self-guided training contracts that outline the milestones and goals of under-motivated employees.
An online certification program is an ideal option because students can save time and money by eliminating commuting from one location to another. Students have begun to choose this educational model. This is to keep most of the tuition fees and the cost of education, assignments, stationery, and notebooks. Also, most of the online courses offered are free and will only be charged to provide a certificate. This is also a matter of financial savings.
Online training certification courses include everything employees need to know about a topic. These are complete learning units that cover all the essential points; therefore, online training certification is an ideal standalone resource. Employees do not have to complete the entire branch of the online training program. Instead, you have easy access to an online training certification module tailored to your goals and objectives. Managers can recommend specific online training certifications related to annual assessments—for example, a compliance certification course for those who do not follow company policy.
Online training certification is a sign of achievement and proficiency. They show that your employees are qualified and have a dedication to excellence. This has a positive impact on the entire organization and increases credibility. People know that you value employee growth. Online training certification also serves another essential purpose in increasing customer loyalty. Ultimately, customers and clients also benefit from well-trained employees.
They receive higher quality service and are offered products that meet their needs, rather than merely dealing with staff experiencing the move. The online training certification program helps employees meet company standards, focus on areas for improvement, expand their knowledge and skills, and become a more effective corporate asset. Start a test online training certification course to see how your employees respond and consider whether it's worth the investment. You should consider a full-fledged online training certification program if all goes well.