7
mn read
21 Information technology jobs and everything you need to know them
The Importance of Information technology in the 21st century:
Information technology helps build and grow commerce and business sectors and produce the most outstanding results. Advances in information technology have minimized the time it takes for different sectors to create a business. It delivers security, storage, and efficient communication, and to do the job, information technology requires computer applications. Computers connect IT to different organizations around the world. This helps employees maintain records for numerous clients in various companies and allows patients to contact their doctor online for advice on health issues. In addition, patient records can be properly managed by the system.
Systems analysis is used to collect information, program/code, convert data, and acquire and store data communications. With the advent of information technology, even the education sector has changed dramatically. Computers, software, and the Internet can help you run your business the right way and produce the results you expect. Today, companies use virtual vaults, a new type of storage system that allows users to retain or withdraw documents. IT departments provide robust communication systems for effective communication.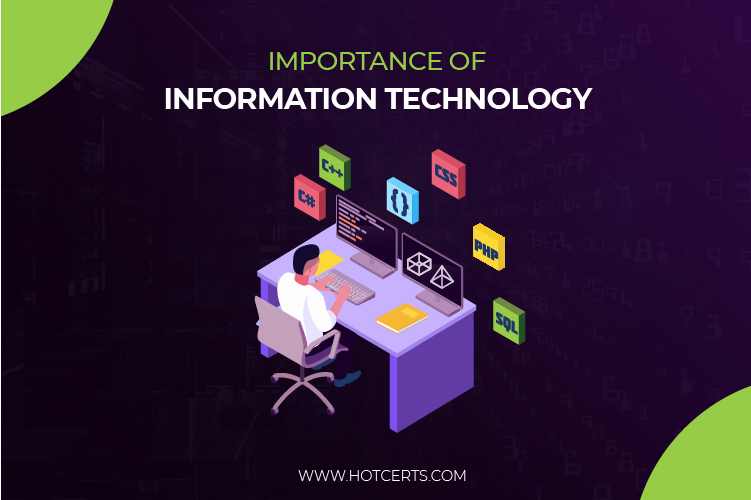 The use of computers and the Internet enhances the quality of education. Educational teaching and learning methods are improving, and IT is helping to improve school systems, student activities, and educational practices. Students can use the latest technology to learn more openly and focus more on online education. Their learning methods rely on live interactions with teachers and special classes for special children. Students do not have to use the same old traditional learning methods. And we can see all of this and the importance of technology made possible by the introduction of information technology in education.
The aura of information technology can be found in almost every area, including work, learning, leisure, and health. Every department, from ministries to classrooms, uses IT for best results. Physicians also use information technology to check record entries, the patient's medical history, and the prescribed dose to move accordingly. The use of information technology is also seen in agriculture and productivity gains. Satellites are connected to agriculture to predict monsoons and smog. Drone technology enables mass data collection, land surveys, pesticide use, sowing, water irrigation, and fertilizer.
The above discussion reveals that information technology is essential in this 21st century. Information technology is needed in every field. Without the internet and technology systems, we cannot produce the expected results in business, education, agriculture, and health. Technology in today's world is essential. Whether you are an application architect or a data security analyst, there is a strong demand for highly skilled IT specialists, as tech professionals with the right skills have many options in the current employment market.
Some IT positions require a high degree, while others have entry-level opportunities. Here are some of the most popular information technology jobs.
●      Big data engineer
Companies need individuals who can transform large amounts of raw data into actionable information for strategic setting, decision making, and innovation. These professionals typically create company software and hardware architecture and the systems people need to manipulate their data. They have a degree in computer science and expertise in databases and mathematics.
●      Chief information officer
The CIO typically maintains executive-level status and manages its overall IT capabilities. Their responsibilities include instructing IT staff to keep technology and cybersecurity features efficient, secure and up-to-date. The CIO can also oversee cybersecurity staff if the organization does not have a chief information security officer.
●      DevOps Engineer
These engineers make the bridge between coding and engineering. These professionals work across departments to improve corporate productivity by developing and enhancing various IT systems. DevOps engineers often require experience in coding languages, software engineering, security systems, and strong analytical, problem-solving, and collaboration skills.
●      Computer support specialist
Computer Support Specialists provide one-on-one technical assistance to computer users in your organization. People are doing this job to guide people to solve computer problems. It may also provide support for the entire IT or cyber security feature.
●      Information systems security manager
Employers need skilled IT professionals to help keep sensitive data and systems secure. Successful candidates for this hot job have a technical background in systems and network security and excellent interpersonal and leadership skills. Analytical and problem-solving skills are as necessary as good communication skills. These IT professionals also need to respond to security trends and government regulations. Employers often require certifications such as Certified Information Systems Security Professional (CISSP) and CompTIA Security +.
●      Mobile applications developer
By looking at your mobile or tablet application, you can easily understand why mobile application developers have sought after. These IT professionals need the expertise to develop applications for popular platforms such as iOS and Android. It would be best to have experience coding with mobile frameworks and mobile development languages and knowledge of web development languages.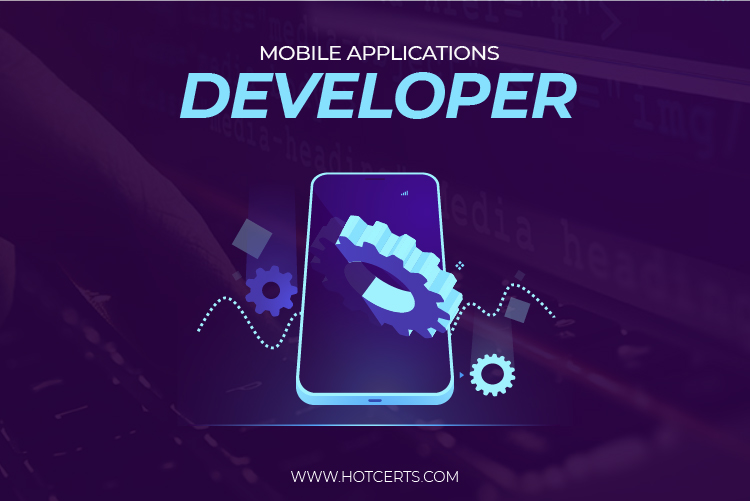 ●      Applications architect
Application technical experts design key parts of the application, such as the user interface, middleware, and infrastructure. In addition to strong technical capabilities, application architects need to work well in teams and manage teams in some cases. This job requires good communication and planning skills. This is one of the most expensive IT roles, as almost every company wants to improve existing applications or create new ones.
●      Database developer
Database developers create and operate computer databases that process and securely store information. They work with others to design a database system that supports their needs. This may include using coding to create the system for troubleshooting and maintenance.
●      IT security analyst
IT security analysts are committed to protecting computer systems from cyberattacks by creating and implementing security strategies. Their responsibilities may include installing firewalls to preserve digital data and developing disaster recovery plans in a catastrophic data breach or loss. It may also work with intrusion testers to identify system vulnerabilities.
●      Network administrator
The network administrator is responsible for operating your organization's computer network. Their mission includes the installation and maintenance of the organization's digital network. Their work also includes managing devices that use the network and maintaining apps such as email.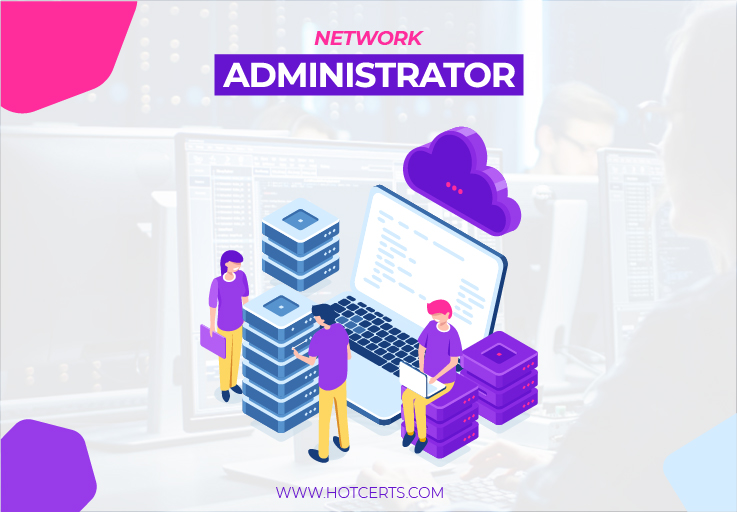 ●      Systems analysts
Computer system analysts are also called system architects, and they study the organization's computer systems and procedures. They are responsible for setting up new hardware and software and working with managers to ensure that IT meets the organization's needs. An essential part of this job is ensuring that your organization's IT systems meet your business needs.
●      Data architect
These technical professionals are responsible for the complex processes essential to making strategic business decisions. They transform business requirements into database solutions and oversee data storage (data centers) and organized data. Ensuring the security of these databases is also part of the job.
●      Database manager
Database managers maintain and support your company's database environment and help you use your data more strategically to achieve your business goals. Database managers are especially needed in large organizations with large amounts of data to manage. These professionals need to have strong leadership and strategic planning skills.
●      Data security analyst
Data security analysts need a complete understanding of computer and network security, including firewall management, encryption technology, and network protocols. This job also requires good communication and problem-solving skills and knowledge of security and government regulatory trends. Professional accreditation, such as the Certified Information Systems Security Professional (CISSP) designation, helps in this role.
Data scientist
They use their knowledge of statistics and modeling to understand complex data from various sources. Data scientists need strong statistics, math, computer science, and business-savvy communication skills. This task often requires knowledge of programming languages ​​such as Python, Java, and increasingly R. Machine learning skills are also highly valued in this role.
●      Network/cloud architect
Network/cloud architects with excellent technical problem-solving skills plan, design, and upgrade network and cloud projects. These are the reliable resources of the technology team to solve network architecture issues and provide system expansion recommendations. Network/cloud architects need years of experience in network and cloud technology and strong communication skills. These professionals design and implement cloud-based IT infrastructure for organizations. As part of that effort, cloud architects need to work closely with others to ensure that their services meet the needs of their organization. He is also responsible for cloud security and risk management.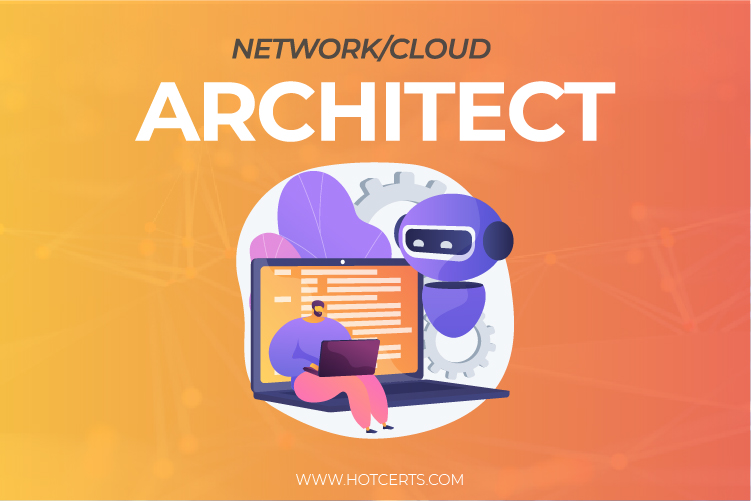 ●      Network/cloud engineer
These technical experts need to be network and cloud hardware and software experts to run, design, maintain, and provide day-to-day support for network and cloud services. Employers want a robust interface, security, server, network infrastructure, and analytical and problem-solving skills. Certifications such as Cisco CCNA, CCNP, and CCIE are also worthwhile.
●      Senior web developer
These IT professionals collect business requirements and develop specifications for web-based applications to make web properties look consistent and engaging. It also provides technical assistance to web administrators to integrate front-end and back-end systems. Advanced web developers typically need experience developing PHP and Ruby on Rails sites and working with various content management systems. The front-end development experience is also highly evaluated. Advanced web developers need years of experience managing web properties.
They are also known as webmasters and are responsible for your website's overall look and functionality. This includes designing the site's user interface and handling technical aspects such as writing code and integrating graphics and video. Additional responsibilities include creating a test version of the website and updating published content. Entry-level jobs in this role usually require a bachelor's degree.
●      Site reliability engineer
Site reliability engineers must monitor application performance and thoroughly understand the application and code. You can also write code like any other software developer to essentially close the gap between the development and operation of your application in production. Site reliability engineers often work within the technical support team to assist with support tickets and defects and provide emergency support.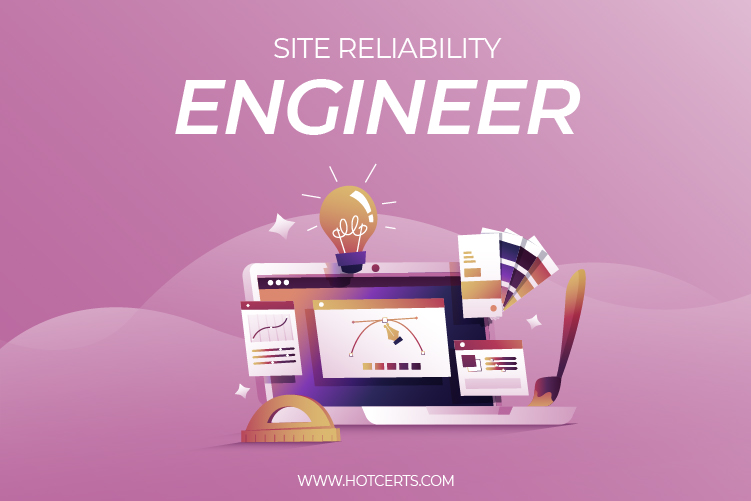 ●      Systems engineer
System engineers maintain and support the enterprise's technical infrastructure, including hardware and software. If a system fails, debug and reconfigure it as needed. Therefore, knowledge of the development process is also crucial for work. System engineers need to have strong communication skills to translate technical information into non-technical users.
●      Software engineer
Software engineers design and create engineering specifications for both applications and software. That is, in most cases, they are in demand. Software engineers must know about information systems and usually have a bachelor's degree in computer science or related disciplines. This position requires knowledge of a particular programming language and strong communication skills.