5
mn read
Crack the code: All you need to know about data science
What is data science?
The need for storage increased as the world entered the era of big data. Until 2010, this was a significant challenge and concern for the corporate industry. The main focus was on building frameworks and solutions for storing data. Once Hadoop and other frameworks successfully resolved the storage issue, the focus shifted to processing this data. Here, data science is a secret source of information. One can realize all the ideas found in Hollywood science fiction movies through data science. It is literally the future of artificial intelligence; therefore, it is imperative to understand what it is and how it can add value to your business.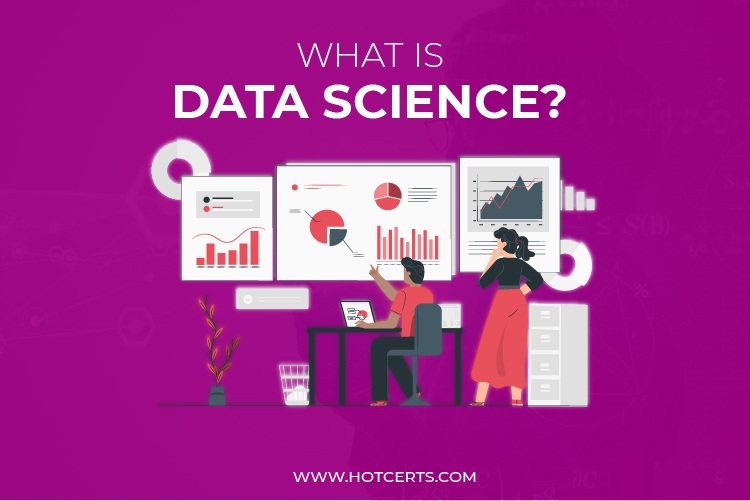 As we live in the age of big data, data science is becoming an up-and-coming field for leveraging and processing large amounts of data generated from various sources. Data science is a vast discipline and consists of specialized skill sets such as statistics, mathematics, programming, and computer science. Data science consists of several elements, methods, and theories such as mathematics, statistics, predictive analytics, modeling, engineering, data mining, and visualization. The field of data science has not evolved overnight. It has existed in business analytics and competitive intelligence for years, but its true potential is only realized now. The primary purpose of data science is to effectively extract and interpret data and present it to end-users in a simple, non-technical language.
What is a data scientist?
Data Scientists are significant data wranglers who collect and analyze large sets of structured and unstructured data. The role of a data scientist is a combination of computer science, statistics, and mathematics. They analyze, process, and model data and interpret the results to create actionable plans for businesses and other organizations. Data Scientists are analytical experts who leverage technology and social science skills to find trends and manage data. They use industry knowledge, understanding of the context, and skepticism about existing assumptions to uncover solutions to business challenges. The job of a data scientist usually involves understanding messy, unstructured data that don't fit well in a database from sources like smart devices, emails, and social media.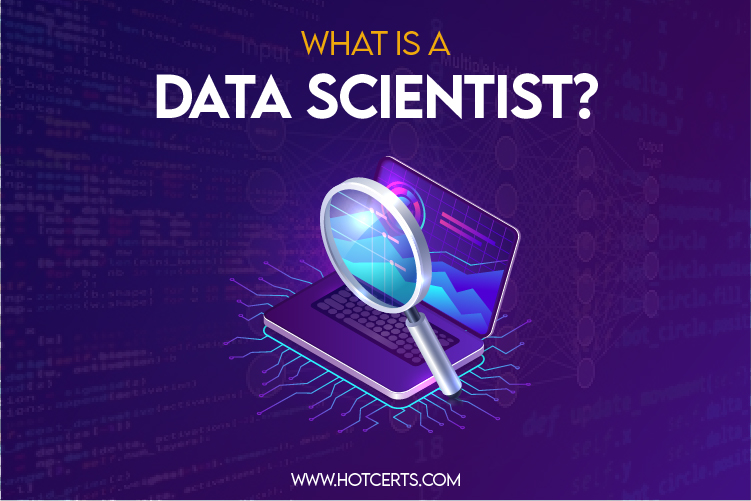 What does a data scientist do?
There is no precise job description for the role of data scientist, but here are some of their specific tasks that include:
Identify data analysis issues that provide the most significant opportunity for your organization.
Determining the correct dataset and variables
Collect extensive collections of structured and unstructured data from different sources and convert it into a more user-friendly format.
Data cleaning and validation to ensure uniformity, accuracy, and integrity
Devising and applying models and algorithms for mining big data stores
Analyze data to identify patterns and trends
Interpret data to discover solutions and opportunities
Communicate findings to stakeholders using visualizations and other means
Use data-driven techniques to solve business-related problems.
Working in various programming languages ​​such as SAS, R, and Python.
We have a firm grasp of statistics such as statistical tests and distributions.
Being aware of analytical techniques such as machine learning, deep learning, and text analysis.
Communication and collaboration with both IT and business.
Look for data orders and patterns to find trends that help your business profit.
What skills does a data scientist need?
Data scientists usually require sufficient educational or empirical background to complete highly complex planning and analysis tasks in real-time. Certain jobs may require specific qualifications, but almost all data science roles require a bachelor's degree in technology. Data science requires big data platforms and tools such as Hadoop, Pig, Hive, Spark, and MapReduce. Programming languages ​​including SQL, Python, Scala, and Perl. Statistical, computational languages ​​such as R. The hard skills required for this task include data mining, machine learning, deep learning, and integrating structured and unstructured data. Experience with statistical research techniques such as modeling, clustering, data visualization and segmentation, and predictive analytics is also a big part of the role.
The soft skills required for this role include creativity and intellectual curiosity that combine skepticism and intuition. Interpersonal skills are an essential part of a role because you have to work with many teams regularly. Many employers expect data scientists to be powerful storytellers who know how to present data insights at all levels of the organization. You also need leadership skills to drive the data-driven decision-making process within your organization. Leadership, business familiarity, and the ability to predict risk are essential characteristics for processing the large amounts of data required for predictive analytics.
They need expertise in all phases of data science, from initial discovery to cleaning, model selection, validation, and deployment. Data scientists know and understand general data warehousing structures and are familiar with standard machine learning frameworks. They possess experience using a statistical approach to solve analytical problems and public cloud platforms and services. Data scientists are familiar with various data sources, including databases, APIs, and standard data formats such as JSON and XML. They can apply machine learning to business processes to identify new opportunities to improve efficiency and effectiveness and have the ability to design and implement reporting dashboards that can track key business indicators and provide actionable insights. Data scientists have experience with both qualitative and quantitative methods.
What careers can be pursued by Data Science?
Seeking a career in data science is a wise move. Because it's fashionable and high-paying, excellent data can be a turning point for the economy as a whole.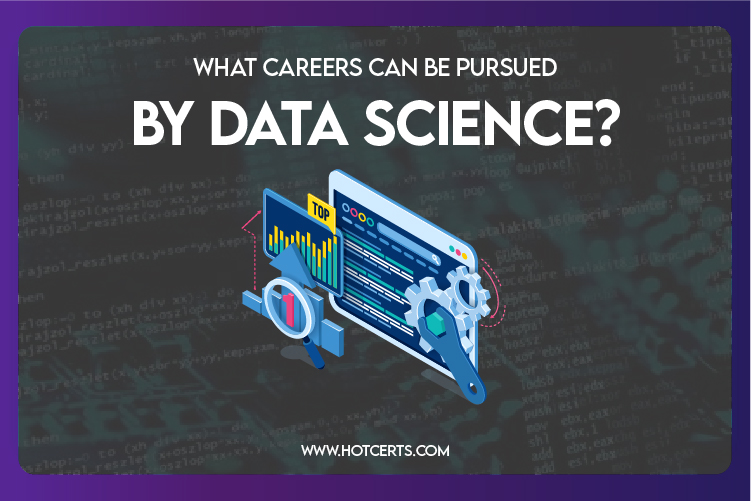 The most familiar careers in data science include the following roles:
Data Scientist: They design data modeling processes, create algorithms and predictive models, and perform custom analysis. Data scientists find out which questions need to be answered and where to find relevant data. In addition to business insight and analytical skills, they have the ability to mine, clean up, and present data. Enterprises use data scientists to procure, manage, and analyze large amounts of unstructured data.
Data Analysts: They manipulate large datasets, use them to identify trends, reach meaningful conclusions, and inform strategic business decisions. Data analysts act as gatekeepers for your organization's data so that stakeholders can understand the data and utilize it to make strategic business deductions. This technical role requires a bachelor's or master's degree in analysis, computer modeling, science, or mathematics.
Data Engineer: They clean up, aggregate, organize, and transfer data from different sources to your data warehouse. Data engineers work in various settings to build systems that collect and manage raw data and transform it into helpful information that data scientists and business analysts can interpret. Their ultimate goal is to make the data accessible so that organizations can use it to evaluate and optimize performance.
Business Intelligence Specialist: A Business Intelligence Analyst or Business Intelligence Specialist identifies dataset trends. They are responsible for managing the acquisition and analysis of data within your organization. Their duties include organizing data points, communicating between senior management and IT departments, and analyzing data to determine corporate needs.
Data architect: They design, create and manage your organization's data architecture. The data architect creates a blueprint for your data management system. After assessing the company's potential data sources (internal and external), the architect designs a plan to integrate, centralize, protect, and maintain them. This gives employees access to critical information in the right place and time.
Data scientists need to understand programming languages, database management, how to transform data into visualizations, as well as a natural interest in the world around them, still, through an analytical lens. Data scientists have similar personality traits to quality assurance departments, so they need to be very careful in reviewing large amounts of data and looking for patterns and answers. It's also creative to create new algorithms for crawling data and devising organized database warehouses. Data science experts need to communicate in several modes, such as teams, stakeholders, and clients. There may be many dead ends, wrong turns, and bumpy roads, but data scientists need to be motivated and motivated to be patient with their research.