4
mn read
It is a fact that artificial intelligence, or AI, has made a considerable impact globally with its unique features. Every organization is now upgrading its units to AI technology, saving time and money. Artificial intelligence or AI is awarded the name of 'The Sexiest Job of the Century.'
It is correct that everyone working among the best artificial intelligence companies is enjoying their job as it allows them to explore more AI things. We'll talk about what AI is and the top applications of Artificial Intelligence technology.
Keep reading the article to learn more amazing facts about AI.
What is Artificial Intelligence Technology (AI)?
Artificial intelligence technology is the branch of CS (Computer Science) where robots or different machines act and perform human-like tasks. It is a deep process of making intelligent robots and machines to help in the decision-making process that is wholly appraised based on the enormous amount of data and information in the organization. AI has revolutionized the world with its unique technology and amazed the world with how a machine can act like a human. It is predicted that these AI-empowered robots will have the ability to feel or sense like a human in the future.
4 Major Types of Artificial Intelligence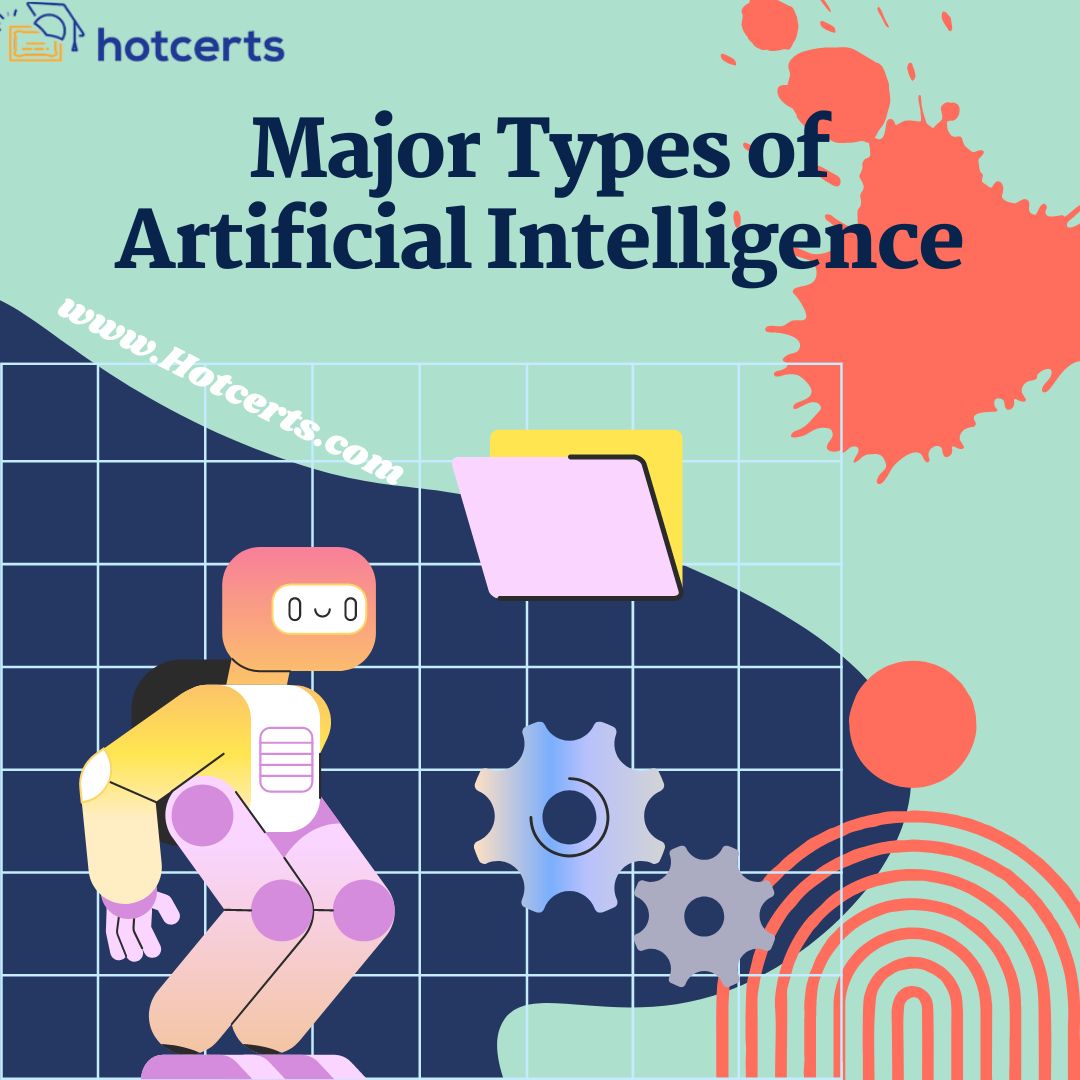 There are usually 4 significant types of Ai present today. Here is an introduction to these types:
Reactive Machines
Reactive or responsive machines respond or react and carry out necessary duties. It's a modest complex of AI at this level. These subcategories relate to some engagement and an inevitable outcome. Nothing new is found. Any AI framework must start at this point.
Limited Memory
Limited memory Ai has a memory chip that can hold historical data. Thus it can save that info. It may also maintain forecasts when gathering data and analyzing latent judgments. When a team continuously develops a model for deciphering and applying new knowledge, or when an AI environment is set up so that models may be subsequently outfitted and recharged, limited memory artificial intelligence is created.
Theory of Mind
This kind of artificial intelligence technology is the next level of AI technology we have not yet attained. The psychosomatic indicator of accepting that other living thing have feelings and ideas that have an emotional influence on their behavior is the foundation of the theory of mind AI.
This would mean that AI robots might comprehend how people, animals, and other living things feel, make decisions through self-reflection and assurance, and then utilize that information to make their own decisions.
Self-Aware Artificial Intelligence
When the Theory of Mind can be expressed in artificial reasoning, the final step will be for AI to come to be aware at some time in the future. This type of computerized thinking possesses human-level consciousness and receives its reality on the globe as well as the presence and enthusiasm of others. It would be able to apprehend what others would require based on what they express and how they convey it.
What are the 5 Best Applications of Artificial Intelligence in Business?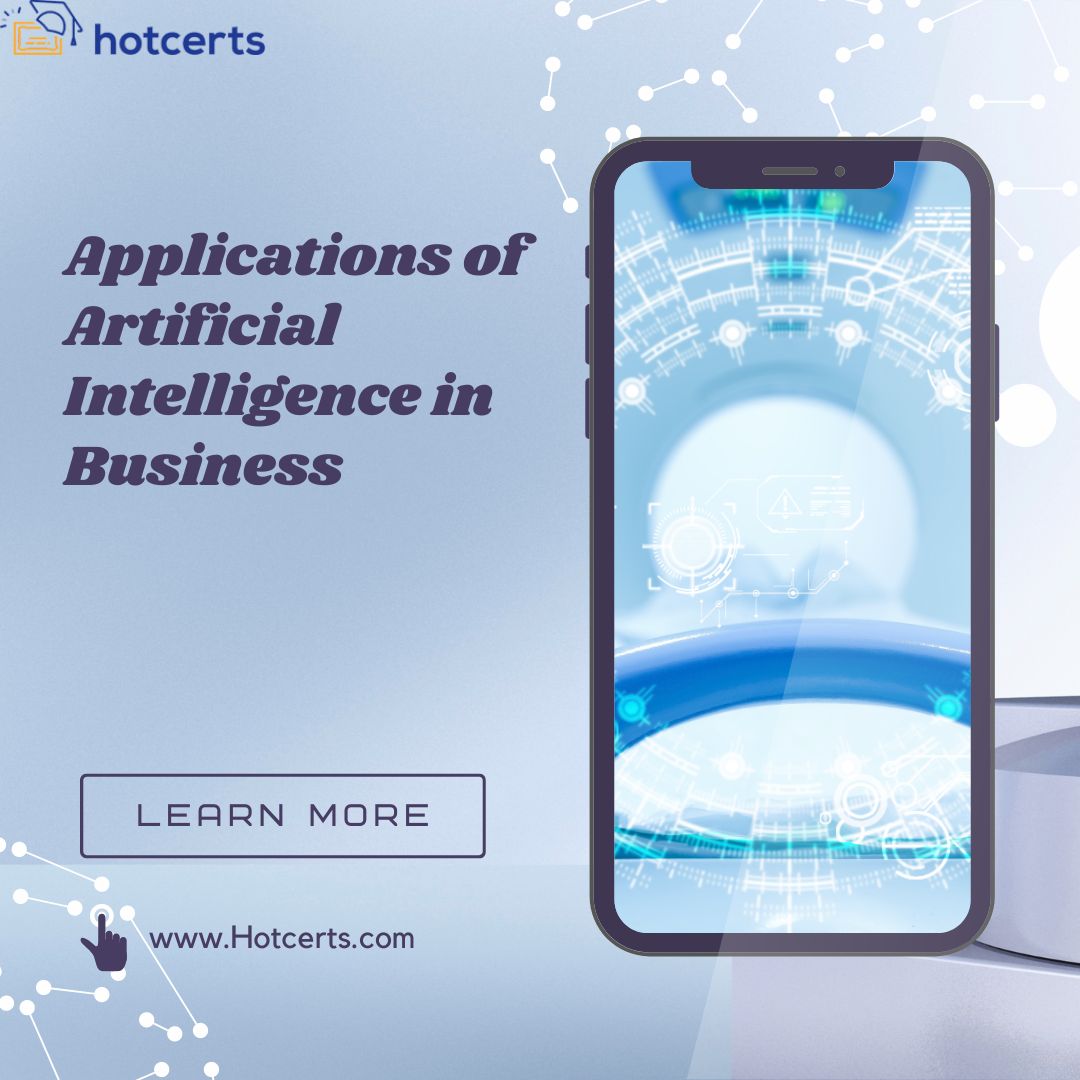 Many applications of Ai in business are growing much faster than others. Although there are many other applications of artificial intelligence, business is one of the best parts that utilizes AI and growing faster than other fields. Many best Ai companies provide top-notch software that has made business easy. Here are the 5 best applications of AI in business you must know about:
1.Hiring and Recruitment Process
There is a lot of rivalry for jobs, and hundreds of individuals apply for a single post in a firm every day. As a result, it becomes time-consuming for the company's Human Resources team to comb through every résumé to identify the ideal individual.
Companies utilize Ai and NLP (Natural Language Processing) to review resumes and identify applicants who closely match their needs. It is accomplished by assessing several variables such as location, talents, education, etc. It also proposes alternative work opportunities for the candidates if they are well-qualified.
2.Cybersecurity
We all know that businesses now fear losing their customers' and employees' essential and confidential information. The internet has dramatically facilitated storage and administration in any firm. However, there is a danger of data breach and leaking. Every business requires internet security since all its company's critical databases, including financial data, strategy, and private information, are housed online. Cybersecurity is a must for all businesses, making it one of the most effective uses of AI.
3.Customer Analysis
Today, Artificial Intelligence allows the organization to conduct surveys that may give client feedback beyond past data analysis. It delivers reliable data and aids in executing initiatives for improved engagement and sales by providing a superior customer experience. As a result, AI assists in making the business more customer-centric, eventually benefiting the organization.
4.Billing and Invoice
There might be calculating errors that result in catastrophic losses. Artificial intelligence has made financial management incredibly simple and accurate by automating the process. Billing and accounting software are widely accessible on the market. For manually paper-based invoicing, these software packages include functions such as invoice data extraction and segmentation, which can retrieve and store data from paper invoices after they have been scanned and uploaded.
5.Targeted Marketing
Nowadays, all businesses are using the internet to achieve more and more fame. Targeted marketing, often known as targeted advertising, is a type of internet advertising that uses NLP (Natural Language Processing) and AI to show adverts to specified audiences. Their online behaviors decide the audience, and if they have recently looked for a comparable product or service online, they will begin to see the adverts. Ai in business has provided the best software for targeted marketing.
Conclusion
Artificial intelligence technology (AI) is transforming almost all industries with its excellent applications and assisting solve complicated problems that every business faces. Soon, nearly every business will adopt AI technology. Comment below if you have any questions related to AI and get the best possible answer from our professional team accordingly. Moreover, you can share your overview with our list of the 5 best applications of Ai.