5
mn read
AWS Certification Exam in 2023
Amazon is the world's largest publicly traded company, providing everything, including ecommerce to cloud computing. Amazon Web Services (AWS), Amazon's cloud services service, is by far the most prevalent cloud computing service for companies and organizations worldwide. AWS has undeniably become a one-stop solution for companies looking for ways to conduct their business more efficiently, from content distribution to database migration.
As more companies and businesses use AWS to run all aspects of operations, the demand for cloud computing experts is increasing. As a result, those seeking to advance in their IT and cloud services careers are increasingly pursuing AWS certifications.
Keep exploring the article to learn about different Amazon training and certification available globally.
What is AWS Certification?
AWS certification is a tier of Amazon Web Service data center expertise obtained by an IT professional after passing one or more exams offered by the public cloud provider.
AWS certifications enable IT professionals to demonstrate and substantiate technical cloud skills and knowledge. AWS offers a diversity of cloud manufacturing, management, and architecture certification exams. AWS certification is valid for two years, after which IT professionals can requalify their specific certification. There are thousands of testing centers worldwide where exams can be taken.
What are Different AWS Certifications Exam?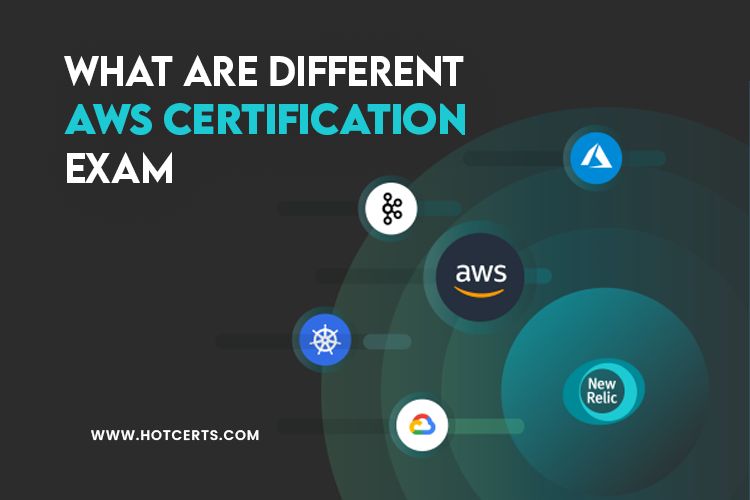 Obtaining AWS certification demonstrates that you have a few of the most in-demand (and profitable) skills, as substantiated by one of the most well-known names in cloud computing. In the enterprise, certification validates a collective understanding of a platform, a shared vocabulary, and a specific tier of cloud expertise, all of which can reduce the time to market for cloud projects.
Here are the different AWS certification exams details you must need to know about in 2023:
AWS Certified Solutions Architect
An Amazon certified solutions Architect primary responsibility is to deploy applications to architecture in the AWS cloud. Let us take a step back and examine why businesses migrate to the cloud. One of the primary reasons is that they do not have to invest in infrastructure. Isn't it obvious? In many cases, this was not the case—ask the innovators who experienced sticker shock when they received their first bill. Here is where AWS certified solutions architects come into the equation. It is their job to develop a design that saves money and considers usability, reliability, expandability, and performance.
AWS Certified Solutions Architect is also in charge of mitigating an organization's risks, such as data theft, calculation errors, and software downtime. This necessitates a comprehensive understanding of how to fit all of the AWS cloud's pieces together to generate the most cloud security environment possible.
Exam Details
Here are the exam details for Amazon certified solutions architect. The exam costs around $150 to take one time.
The exam contains five main sections, which are:
Design Resilient Architectures – 34%
Define Performant Architecture – 24%
Specify Secure Applications and Architectures – 24%
Design Cost-Optimized Architectures – 10%
Define Operationally Excellent Architectures – 6%
AWS Certified SysOps Administrator

The AWS Certified SysOps Administrator credential is widely regarded as the most difficult of Amazon Web Services' associate's degree certifications. But just how difficult is it?
The AWS SysOps Administrator exam is unique in that it focuses on exam scenarios that cover the implementation and operational characteristics of AWS services. This means it can be difficult for those who lack on-the-job experience. There's also a lot of information about monitoring, auditing, allocating resources, and troubleshooting.
Exam Details
The AWS Certified SysOps Administrator accredited exam was created to validate candidates' skills and knowledge while expanding their career opportunities. The credential will assist the candidate in gaining knowledge of AWS service concepts. The AWS SysOps Manager Associate certification reinforces and demonstrates your understanding of operating, managing, and implementing AWS-based systems.
The AWS certified SysOps Administrator exam validates the ability to launch, maintain, and operate scalable, highly available, and outage systems on AWS, as well as the knowledge to incorporate and control the transmission of data to and from AWS. It provides the best Amazon training and certification.
The exam for AWS certified SysOps administrator cost around $150 to take.
AWS Certified Cloud Practitioner Certification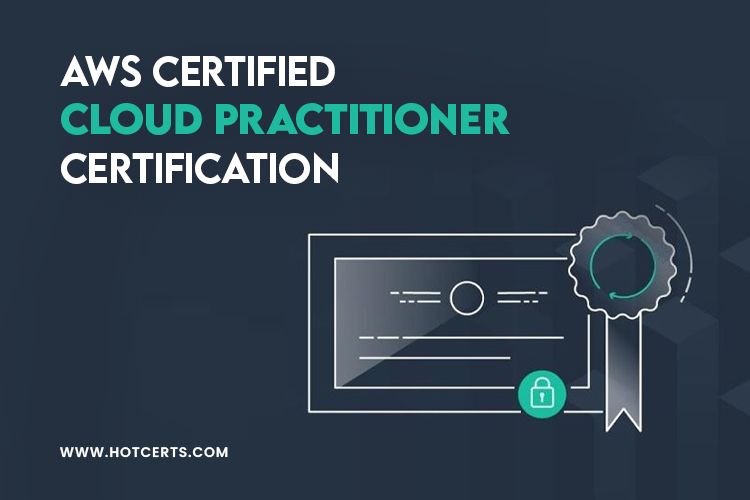 The AWS Certified Cloud Practitioner certification fundamentally comprehends AWS Cloud notions, services, and technical terms. This is an excellent place to start for people in non-technical roles with no prior IT or cloud experience or those with IT experience who want to learn the basics of AWS Cloud. This certification can give candidates the confidence they need to take on role-based AWS Certifications.
Acquiring the AWS Certified Cloud Practitioner certification demonstrates that you are well-versed in core AWS services and their applications. Furthermore, earning it implies that you understand the billing and pricing models in use by AWS and can explain pricing, accessibility, and possibilities to stakeholders. Finally, it means you are so acquainted with how the cloud affects your business that you can be trusted to make wise decisions regarding future cloud investments.
Exam Details
You must pass the AWS Certified Cloud Practitioner certification exam to obtain this certification (CLF-C01). The exam includes two types of questions: multiple choice and numerous responses. The exam guides relevant details, such as a thorough exam content outline. It is the most complex AWS certification exam among all certifications.
The exam (CLF-C01) costs around $100 to take one time.
AWS Certified DevOps Engineer – Professional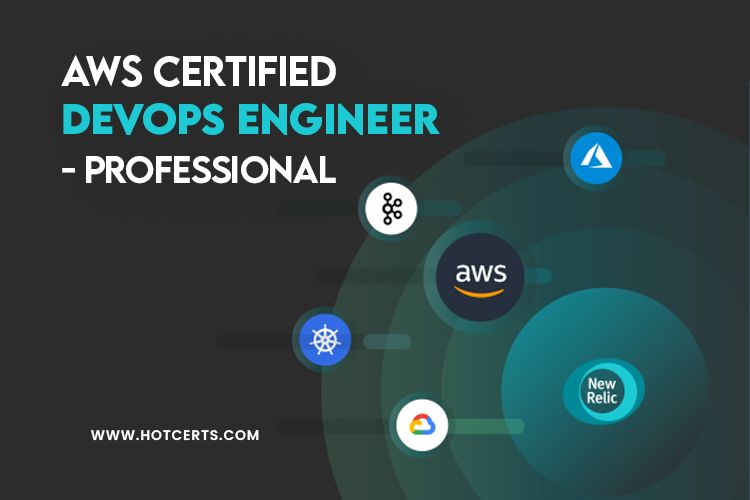 Applicants must have passed the Associate-level Certified Professional Developer or AWS Certified SysOps Administrator certification tests and have more than two years of expertise in provisioning and trying to manage AWS architectures. Students must understand theoretical aspects involving functionality (CD) and AWS process automation and how to implement the others into AWS architectures. It provides the best Amazon training and certification globally.
Exam Details
You must pass the AWS Certified DevOps Engineer – Professional test to obtain this certification (DOP-C01). The exam includes two types of questions: multiple-choice questions and multiple responses—the exam guidance additional information, like the exam content overview and passing score.
The exam (DOP-C01) costs around $300 to take one time.
Conclusion
We've discussed the major AWS certification exam and details from which you can choose the best fit according to your interest. Indeed, Amazon training and certification stands first among all the certifications available. Now it is up to you which AWS certification exam you want to take in 2023. Comment if you have any questions related to Amazon training and certification.