5
mn read
IT Certifications in 2023
Information technology is one of the best and trending fields right now. With its exceptional benefits and features, everyone is looking for IT certifications to acquire and become the highest-paid employee in a company. Information technology, or IT, is a vast field with unique fields and benefits. There are most in demand IT certifications in 2023 available that you can do and become a valuable employee.
Increasing your skill set enables you to quickly and confidently complete your tasks. You can take on more obligations, increase your visibility in the company, and be in a more vital place for promotions and pay raises, all while avoiding the chopping block in the event of layoffs. Improving your skills makes you the best match when job hunting, especially if your current employer takes your new abilities for granted.
Keep exploring the article to know more about the best IT certifications for beginners in 2023 and more about   Microsoft IT certifications. Moreover, we will also list the most valuable IT certifications for you.
What is an IT Certification?
An IT certification proves the person in question is competent in a specific field or technology element. Aspirants earn certification within a week of completing a course of research and passing an assessment, exam, or review.
In a nutshell, IT certification is measurable and verifiable evidence that you know what you're doing.
7 Best IT Certifications in 2023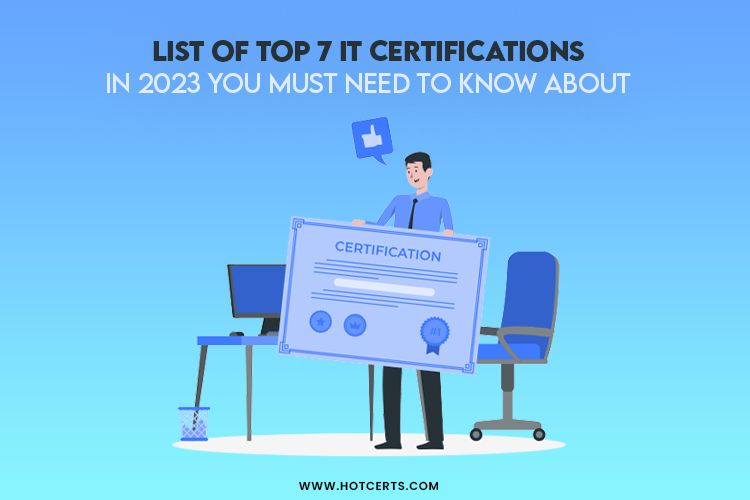 These are among the most beneficial IT certifications in 2023 currently available. Within each programme, a variety of specializations are available.
There are so many top IT certifications in 2023 in demand today, and related courses offered online that it is easy to become overwhelmed. There are also top paying IT certifications in 2023 available for candidates. Here is the list of 7 top IT certifications in 2023 you need to acquire according to your experience and study and become a valuable employee.
AWS Certified Cloud Practitioner
The AWS Certified Cloud Practitioner credential is an entry-level exam for cloud experts designed to substantiate your knowledge of cloud computing, specifically Amazon Web Services. The certification demonstrates your understanding of the fundamentals of IT offerings and how they work in the AWS Cloud Service. Your knowledge of core AWS services, use cases, invoicing, and pricing models identified the concept and how the cloud influences business decisions. It is one of the top paying IT certifications in 2023.
Cloud concepts, confidentiality and availability, technology, invoicing and pricing will all be tested. The exam consists of 64 multiple-choice or numerous questions, and it is recommended that you have at least six months of expertise with AWS cloud before attempting the exam. Amazon web services (AWS) cloud practitioner is one of the most valuable IT certifications.
Information Technology Foundations – edX
This is one of the best IT certifications for beginners in 2023. for you, if you are new to IT and want to understand how IT benefits organizations. Many businesses rely heavily on IT to function correctly. IT Technology Foundations teaches you the fundamentals of information technology and prepares you to work in various industries.
It only takes six weeks to complete IT Foundations with edX. The lessons examine how the information technology system contributes to business growth, revenue growth, and efficiency. You'll learn about various administrative positions, project development methodologies, and ethical concerns in the IT field. You'll also learn about technologies in different IT disciplines, such as managing data, business, network, and safety. It is also one of the top IT certifications in demand today.
Information Technology Infrastructure Library – ITIL Foundation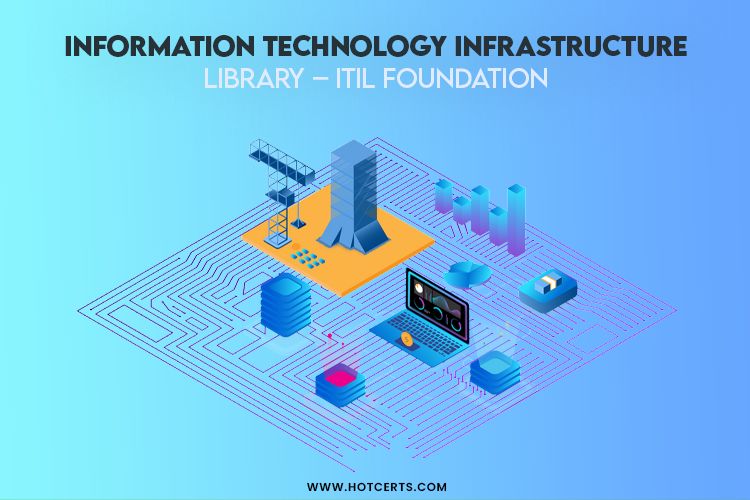 Companies that want to improve their entire project and service by implementing best practices have a high demand for ITIL-trained experts. An ITIL (Information Technology Infrastructure Library) Base certification can help you get ahead of the pack and land a better job. It is also one of the best IT certifications for beginners in 2023.
Designed for IT execs, IT designers, IT audit managers, management teams, and IT supervisors, the ITIL Foundation certification course would then offer a comprehension of the ITIL 4 structure, core concepts, and terminologies of the ITIL service lifecycle. It will introduce you to the Strategic plan and teach you how to use it to improve IT service management. ITIL foundation is one of the most in demand IT certifications globally.
Project Management Professional – PMP
Although not as widely pursued, the PMP certification is still widely accepted by IT companies as a prerequisite for candidates applying. This certification's average pay has also risen. The PMI, or Project Management Institute, created and managed the prestigious Project Management certificate. PMP is one of the best IT certifications in 2023.
To pertain for this certification course, you must have completed 35 hours or more of training provided. In addition, you must have 4500 hours of project management experience. The certification will demonstrate to your company that you are a capable project professional capable of clearly managing all project elements, including team members, budget, and goals. PMP is one of the top IT certifications in 2023.
Microsoft Certified – Azure Data Fundamentals
This Specialization is designed for IT experts who want to understand the fundamentals of database notions in a cloud environment, gain basic skills in cloud data offerings, and build their basic understanding of cloud data offerings inside Microsoft Azure. You will prepare for the DP-900 exam by taking five courses. It is one of the best Microsoft IT certifications in 2023.
Certified Data Privacy Solutions Engineer – CDPSE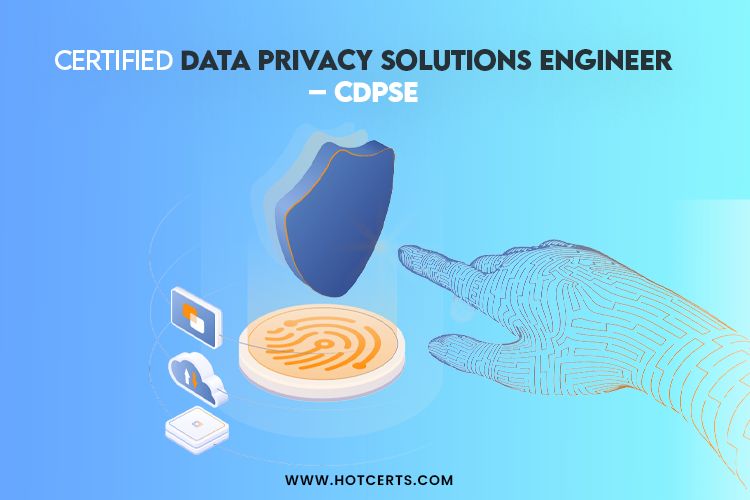 The ISACA Certified Data Privacy Solutions Engineer (CDPSE) certification is intended to demonstrate your ability to navigate the growing workload of data privacy and security. It is a professional certification based on empirical evidence that assesses your ability to "implement privacy by design, resulting in privacy digital solutions and solutions that build confidence and advance data privacy."
You need to have at least five years of experience in security governance and architecture to sit for the exam. However, you will be exempt from the two-year expertise requirement if you already have a CISA, CRISC, CompTIA, CGEIT, or CSX-P certification. It is one of the most valuable IT certifications.
Certified Ethical Hacker – CEH
The EC-Certified Council's Ethical Hacker (CEH) certification validates your ability to identify and prevent software system vulnerabilities. As an ethical hacker, you use the same skills, methodologies, and knowledge as a cybercriminal to help improve safety and protect against future attacks. Ethical hackers identify flaws in an organization's systems and networks and then use that knowledge to protect a company from potential threats.
Conclusion
The information technology sector is one of the most highly competitive markets around the world. Upskilling increases your worth in the eyes of your company. This is the only way to tackle these challenges and earn a good salary for your skill set. These certifications will only evaluate your current skills and recognize you as an expert. Comment below your queries related to the best IT certifications in 2023 and get your answers accordingly!