8
mn read
Top 11 CyberSecurity Certifications For you in 2022: For Entry & Expert Level
As the worldwide market of cybersecurity products resumes to skyrocket, the pace of cyberattacks is predicted to rise accordingly. Cybersecurity professionals are at the forefront of safeguarding organizations' networks and systems; it is no wonder the information security market is also growing steadily. Cybersecurity certification is vital to start and advance your cybersecurity career. According to Forbes, 96% of IT leaders believe cybersecurity certification adds significance and value to your resume. However, with hundreds of certificates on the market, choosing the one that fits your career goals, budget, and schedule can be demanding. 
Most cybersecurity professionals have a bachelor's degree in computer science, but many companies prefer candidates with the qualifications to test their knowledge of best practices. Hundreds of certifications are available, from general to vendor-specific, entry-level to advanced-level. Before spending money and time on certification, finding a certificate that gives you a competitive advantage in your career is essential. This article summarizes top cybersecurity certifications and related learning opportunities to help you prepare for the exam.
Entry-level cybersecurity experts: Step into the door and enhance your knowledge of specific security operations and encryption domains.
Ambitious Pen Tester: Prepare to defend against cyber attacks and threats by developing essential skills to identify and document weaknesses in your organization's infrastructure and networks.
Advanced Level Security Expert: Move to the management level by demonstrating that you have what you need to run your organization's security program.
Prerequisites for cybersecurity certification
There are prerequisites that an individual must have before taking a particular certification exam, and they depend on the certification. Some requirements may include requiring a professional to have a certain number of years of experience or another qualification you must complete before obtaining the capability you are trying to bring.
Another common prerequisite for certification is that professionals must take a specific course before completing the certification exam. One example of a prerequisite certification is Certified Information Systems Security Professional (CISSP). Individuals hoping to acquire CISSP certification have at least five years of paid full-time experience and work background in at least 2 of the 8 (ISC)2 domains.
Top 11 CyberSecurity Certifications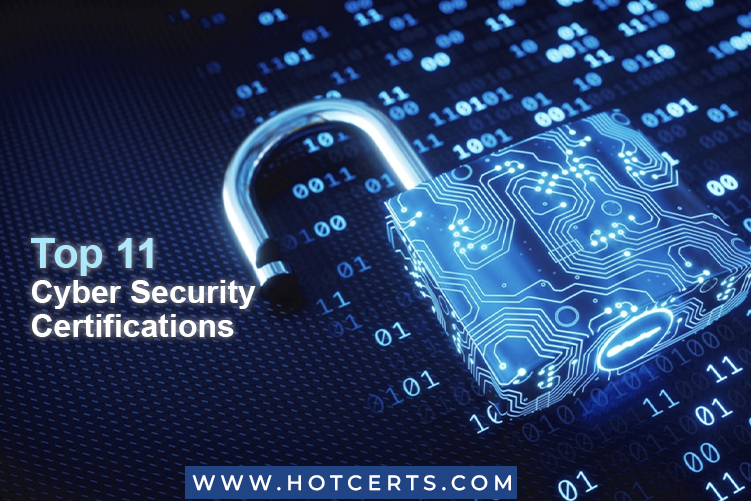 For aspiring cybersecurity analysts, entry-level cybersecurity certificates help add credibility to your resume and enhance your knowledge of specific domains such as security operations and encryption. The following certifications help you learn the critical cybersecurity concepts and skills needed to reach an entry-level cybersecurity status.
CompTIA
These certifications are among the most highly regarded IT certifications available. CompTIA offers certificates in various IT areas, which include software development, cloud computing, information security, and computer networking. CompTIA has four major "core" certifications, including CompTIA IT Fundamentals, CompTIA A +, CompTIA Network +, and CompTIA Security +. Three of the four certifications listed may seem non-security related, but these certifications are used to lay the foundation for information security certifications.
CompTIA Security +
Most security experts say that IT support technicians and managers (or those looking to enter the security arena) should start with CompTIA Security + certification. Once you have completed this Security + certification, you will have the skills and knowledge to install and configure the systems that safeguard applications, networks, and mobile devices.
You are also ready to participate in risk mitigation activities, perform and respond to threat analysis, and leverage your knowledge of all applicable laws, policies, and regulations. It is a great starting point for anyone pursuing a cybersecurity career. The topics displayed in this certification cover a wide range of general cybersecurity. 
Security + exams cover threats and attacks, architecture and design, risk management, and encryption. This exam comprises 90 multiple-choice and performance-based questions, and the candidates have 90 minutes to complete an exam that concentrates on these performance-based questions. Performance-based emphasis allows trainees to troubleshoot quickly and accurately.
To pass the exam, you need a 750 out of 900. It is worth investing time and money in this exam, as any candidate who achieves Security + can get an excellent job as an entry-level IT security officer. Therefore, if you are looking for an ideal entry-level certification, Security + should be your next destination.
CompTIA CySA+ 
CompTIA CyberSecurity Analyst, more commonly known as CySA+, has a higher cybersecurity certification than Security +. CySA+ digs deeper into threat management, vulnerability management, cyber incident response, security architecture, and toolset. CySA+'s recommended experience is Network + certification, Security + certification, equivalent knowledge, and at least four years of hands-on information security or related experience.
ISACA
This is known as Information Systems Audit and Control Association ISACA. According to their website, ISACA was founded in 1969 by a small group of individuals recognizing the demand for a centralized origin of information and direction in the growing audit control of computer systems. Since then, thousands of IT professionals have been ISACA certified. 
Certified Information Systems Auditor (CISA)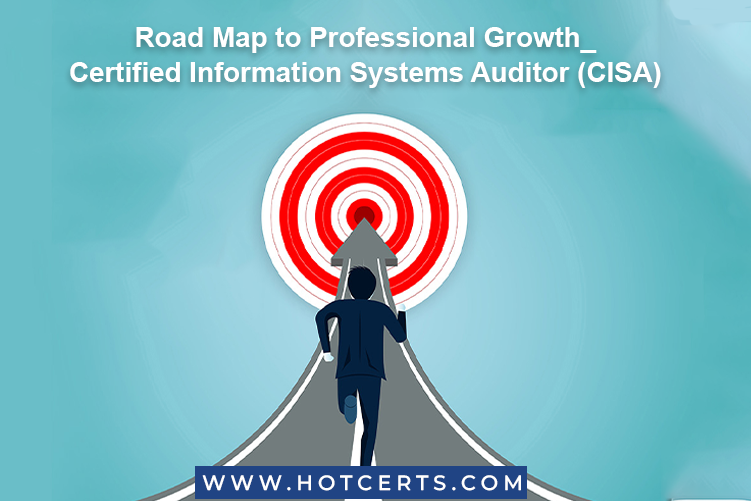 CISA is a widely recognized certification that covers the governance, assurance, and safety of information security audits. Retaining a CISA certification indicates that an expert has sufficient capacity and knowledge to assess vulnerabilities, report compliance issues, and implement security controls within an organization.
Certified Information Security Manager (CISM) 
The first step above CISA is the Certified Information Security Manager (CISM). This certification is aimed at anyone who needs to prove their knowledge of information security management. According to the ISACA website, independent research defines CISM as one of the most expensive and popular IT certifications. Because this is a management-focused certification, anyone considering obtaining it should have hands-on experience managing, designing, and overseeing a company's information security program.
EC-Council
The EC-Council is best known for its Certified Ethical Hacker certification called CEH. However, EC-Council offers many certificates in addition to CEH. EC-Council sells to specific roles and titles rather than focusing on particular areas of knowledge. For example, if an expert looks at the certification program on the EC-Council website, they find the certification seems like a job title. License Intrusion Tester, Certified Ethics Hacker, Security Analyst, Certified Chief Information Security Officer.
This makes it easier for people interested in a particular job to focus on which certification they want to obtain. On the other hand, these certifications can be too professional for individuals seeking to cover a wide range of security skills. Here is a brief description of some credentials you can get with the EC-Council.
Certified Ethical Hacker (CEH)
By far, this is the best known of the EC-Council certifications. CEH is widely recognized among security professionals. Certificates may include the word hacker in the title, but it's not just for people who work in offensive Security. Whether offensive or defensive, anyone working within cybersecurity can benefit from CEH certification. For this, the EC-Council offers two primary options for eligibility.
Firstly, individuals wishing to take the CEH exam can participate in official EC-Council CEH training. Participating in official activity at an accredited training center, EC-Council's iClass platform or an accredited educational institution entitles students to take the CEH exam without further qualification. Option 2 allows professionals with more than two years of information security experience to pay a non-refundable qualification application fee if they wish to take the exam without formal training. After the application is approved, they can take the exam.
EC-Council Certified Security Analyst (ECSA)
ECSA is often suitable for anyone seeking a career in penetration testing. The CEH focuses on various aspects of cybersecurity and offensive Security, while the ECSA focuses on penetration testing. Penetration testing is a profession in which an engineer attempts to aggressively (legally, with permission) compromise a target network or system.
The ECSA prerequisites are similar to the CEH prerequisites. Individuals can take the official EC-Council ECSA training course and qualify for the exam immediately, or have greater than two years of work background and experience in the cybersecurity field and go through the qualification application process.
Licensed Penetration Tester (LPT)
Professionals aiming to become a penetration tester (or trying to extend their career as a penetration tester) are certified as a penetration tester after obtaining CEH, ECSA, or both. The EC-Council website describes the Licensed Penetration Tester certification as the most challenging field test.
To clear the pen tester exam, professionals must satisfy and document the penetration testing process from beginning to end. Completed penetration testing must be in the format taught during the ECSA program. Although there are no predefined prerequisites for LPT, the EC-Council suggests taking this exam based on the knowledge learned and used in these exams after completing the CEH and ECSA certifications.
GIAC
GIAC accreditation is trusted by thousands of companies and government agencies, including the US National Security Agency (NSA). GIAC certification is based on SANS training. GIAC offers a variety of certifications in categories such as cyber defense, penetration testing, incident response, and forensics. Here is a brief description of some GIAC certifications:
GIAC Security Essentials (GSEC)
GSEC is one of the entry-level certifications offered by GIAC. It proves that practitioners' knowledge of information security is not just about knowing terms and concepts. The goal of GSEC is to verify an individual's practical knowledge. GSEC prerequisites are not listed, but anyone wishing to take the exam should have a working knowledge of IT security and networking.
GIAC Mobile Device Security Analyst (GMOB)
GMOB is one of the most exciting certifications offered by GIAC as it allows professionals to demonstrate their capabilities related to mobile device security. Mobile devices are a significant part of both our personal and work life. It is vital to have qualified individuals to protect the devices that connect us. The GMOB certification verifies that the certification holder demonstrates their knowledge of assessing and managing the Security of mobile devices and applications.
GIAC Certified Forensic Analyst (GCFA)
Professionals interested in pursuing a career as forensic analysts will undoubtedly benefit from obtaining a GCFA certification. GCFA is a widely acknowledged forensic analyst certification covering a broad range of forensic topics, which includes advanced incident response and timeline analysis, digital forensics, memory forensics, antiforensic detection, threat hunting, and APT intrusion incident response.
(ISC)2
All the significant organizations listed in the previous section offer several authentication options. As a cybersecurity expert, it is helpful to understand each of these organizations and the certifications they offer. The (ICS)2 or International Information Systems Security Certification Consortium is behind the required CISSP certification. (ISC)2 describes itself as a "world-leading cybersecurity expert organization" on its website.
(ISC)2 is a non-profit organization with over 140,000 certified members. (ISC)Two is best known for CISSP, but it also offers other certifications. Here is a brief description of some credentials obtained through (ISC)2.
Certified Information Systems Security Professionals (CISSP)
One of the world's most popular and acclaimed certifications in cybersecurity, CISSP, needs to be on the list of people who want to succeed in the industry.
CISSP is not a certification for beginners but is aimed at experienced and proven cybersecurity professionals. CISSP helps individuals who are already working in the field develop their careers.
As a prerequisite for CISSP, candidates must have at least five years of cumulative paid full-time experience. The work background should cover two of the eight domains of the CISSP CBK or Common Body of Knowledge. Candidates with a degree may be awarded a one-year experience tax exemption that decreases the required experience to four years.
System security certified practitioner (SSCP)
An expert who lacks five years of experience should not yet count himself as having an (ISC)2 certification. SSCP is an excellent certification for professionals who want to bring growth to their careers. Unlike CISSP, SSCP requires at least one year of work experience in one or more of the seven domains of the SSCP Common Knowledge System (CBK).
Professionals with a bachelor's or master's degree may be exempt from that one year of experience. Obtaining SSCP certification from (ISC) 2 is ideal for professionals in any network security administrator, system administrator, security analyst, and security administrator occupations.
Certified Cloud Security Professional (CCSP)
Another (ISC)2 certification worth mentioning is CCSP. CCSP is a globally recognized certification that enables professionals to demonstrate their skills in designing, managing, and protecting cloud-hosted data, applications, and infrastructure. The demand for qualified cloud security professionals is increasing since more and more organizations move their entire infrastructure to the cloud. Like CISSP, CCSP is not a certification for those who are just starting their career but for the ones who already have a reliable basis in the field.
CCSP prerequisites include more than five years in the role of paid full-time information technology. Also, a minimum of three of those years must belong to information security, and one year should be in one or more of the total domains of the CCSP CBK or Common Body of Knowledge. Once you have a CISSP certification, you can use it in place of all other experience requirements.