7
mn read
Web Hosting vs. Cloud Hosting: Explain the key Differences Between them:
What is Web hosting?
Whether your goal is to start creating websites professionally, you are shopping for someone to make yours for you, or you want a better sense of how they work, understanding web hosting is integral to establishing your presence online. It is a service that concerns storing site files on a server. It is due to web hosting that displaying the site every time a user requests a domain name is feasible.
Web hosting permits users to keep content offsite, lowering the physical footprint associated with local storage costs. It also makes it easy to build a durable web presence with built-in benefits such as security and support backups. Some web hosting runs locally through a personal computer or server, but cloud-based third-party providers are used more often. When you start searching for hosting services, you should be capable of finding a wide range of free and paid options.
Types of web hosting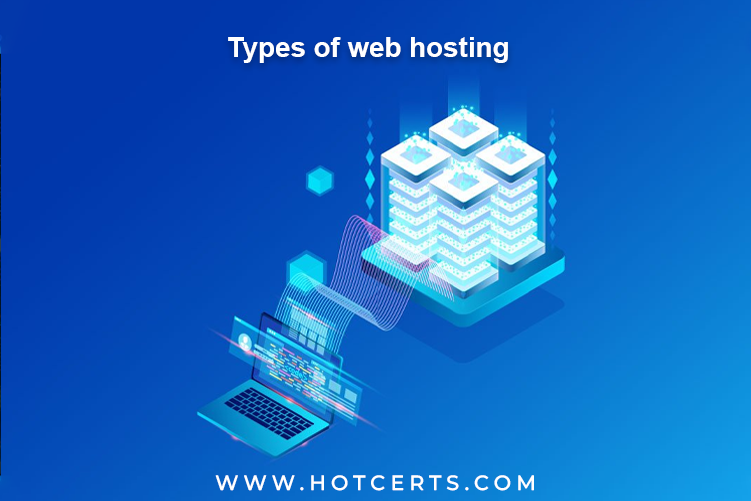 Shared Hosting: With this hosting, multiple websites are hosted on the same machine or server. This method is excellent for beginners and small websites.
Dedicated Hosting: Dedicated hosting allows businesses to use their own data center for their websites. Large enterprises with server administrators should use this type of website hosting. It enhances the functionality of your website and gives you more control over it.
VPS hosting: VPS hosting is similar to shared hosting, except that files are stored in a private space using their resources. Bring together the best features and maintain a balance between shared hosting and dedicated hosting.
Cloud Hosting: This relatively new option leverages resource and scope sharing to reduce costs and the potential for visible outages. It can be cost-effective when compared to other solutions.
What is cloud hosting?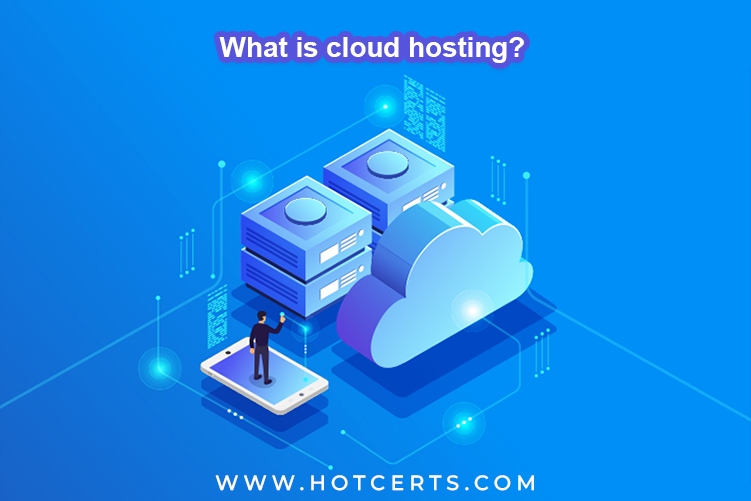 Cloud hosting uses cloud resources to access applications and websites. Instead of deploying the solution on a single server, a network of connected virtual and physical cloud servers hosts applications or websites, increasing flexibility and scalability.
Cloud hosting represents storage in virtual space. Instead of paying for a fixed area on the server, you have to pay for the resources currently in use. It is relatively new compared to its predecessor, which has existed for many years and is understood by its features users. Its key features are that applications and solutions are deployed on a cloud network rather than on-premises a single server, and resources are expanded to meet users' requirements. Organizations only settle for the help they use, which can support SQL or NoSQL databases. The solution is automated and controlled using APIs, web portals, and mobile apps.
Types of cloud hosting
Public cloud
A public cloud is a cloud environment created from an IT infrastructure the end-user does not own. The most extensive public cloud providers are Amazon Web Services (AWS), IBM Cloud, Alibaba Cloud, Google Cloud, and Microsoft Azure. Whereas traditional public clouds have always run off-premises, today's public cloud providers are launching cloud services in their clients' data centers. This abolished the distinction between location and ownership.
Private cloud
A private cloud is loosely defined as a cloud environment dedicated to a single end-user or group. The climate typically runs behind the firewall for that user or group. All clouds will be private if the underlying IT infrastructure is dedicated to a single customer with complete remote access. However, private clouds no longer need to be sourced from your on-premises IT infrastructure. The location and ownership rules are obsolete because the organization is currently building a private cloud in a vendor-owned rental data center.
Hybrid cloud
It is a single IT environment constructed from numerous settings connected through a virtual private network (VPN), local area network (LAN), vast area network (WAN), and API. The elements of hybrid clouds are complicated and may have various needs depending on who requests them. For example, the hybrid cloud should include:
Two or more public or private clouds
A minimum of one public and private cloud
Bare metal or the virtual environment communed to at least one public or private cloud
However, if your app can enter and exit multiple separate (still connected) environments, then all IT systems will be a hybrid cloud. At least some of these environments need to be sourced from integrated IT resources that can scale on demand. And all of these environments need to be managed as a single environment using an integrated management and orchestration platform.
Multi-cloud
Multi-cloud is a cloud approach comprising multiple cloud services from various public or private cloud vendors. A multi-cloud is a hybrid cloud if some form of integration or orchestration connects multiple clouds. Multi-cloud environments can exist intentionally (as redundant storage space to control sensitive data better or improve disaster recovery) or accidentally (usually due to Shadow IT). In any case, having multiple clouds is becoming more common across enterprises aiming to enhance protection and execution through an extended portfolio of environments.
How to choose the best hosting option?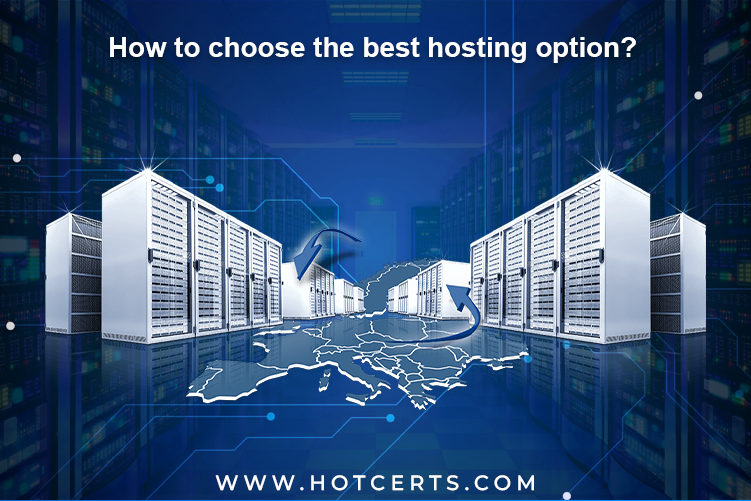 Making the right choice for all available hosting types can be difficult. When choosing cloud hosting or web hosting, think about what your host wants. For example, sharing hosting can work for you if you are a beginner who likes your website online. However, consider managed hosts if you do not need two remorse for controlling your server on a busy website. Shared hosting is a traditional technology that can be a cost-effective alternative for many large enterprises.
Cloud hosting is the better option if you experience traffic or hits during your visit or need complete security characteristics. Cloud hosting is recommended for companies and businesses that require heavy traffic. It does not rely solely on the server, so you can easily and quickly move your website to another server in case of a problem. Cloud hosting is a good choice if you have an extensive website with lots of resources at the back and speed issues.
Web Hosting Vs. Cloud Hosting
Cloud computing and web hosting appear similar because these services have identical setups and can provide many of the same results. However, some significant differences between cloud computing and web hosting services are related to their respective technical definitions.
Web hosting is the process of providing remote location and maintenance of the files and server space used to support your web project. Traditional types of web hosting include services that allow individual users to build and store small websites with web hosting providers and enterprise web hosting, where companies enter into contracts to host sites with third parties such as internet service providers. Cloud computing can also support remote web hosting.
The definition of a cloud computing service includes connecting the client to the vendor over a wireless or IP connection network. In cloud computing, clients send data to vendors through an abstract network trajectory called the "cloud." The data is then held and preserved on a remote server owned and operated by the vendor.
In general, cloud computing services, including web hosting, have the potential to replace other traditional types of web hosting that do not follow the principles of cloud computing. One of the most significant differences can be called the "single client" and the "multi-tenant" approaches. Cloud computing services, including web hosting, are usually multi-tenant. This means that files and data resources from multiple clients are stored on the same server.
This provides flexibility and on-demand services for individual clients, allowing providers to quickly scale up or down delivery. In contrast, dedicated web hosting includes companies that serve only one client on a particular server. It enhances individual security and provides a more focused approach to customer service. Cloud hosting and traditional web hosting are very different from each other. Each has many advantages and the best options for your needs. Therefore, it has the characteristics of these species, making it easy to understand when to use a particular variety.
Control
Web hosting provides limited space and power. In addition, it can be offered to one or more customers. Generally, in the early stages, websites are more economical, so we prioritize shared hosting, and the company that provides the service is responsible for the management, support, and security. This removes some of the work from the resource owner and does not require in-depth knowledge of this area. Cloud hosting consists of multiple synchronized virtualization servers, so the load is balanced.
When creating a website, it is essential to remember that many factors determine the effectiveness of its existence.
Careful consideration should be given to the concept, USP, appearance, and convenience. The error should not occur as it can adversely affect the reputation and trust of the resource. Therefore, consider each step carefully and use a spell-checking service such as Prowriting aid or donate to a professional company such as Essay Tigers for proofreading. You can choose any option, and the main thing is that it solves the task. This will help you to get better and create a positive image.
Security
A Reliable web hosting provider protects your server from malicious activity. Protects against data hacks and keeps customers confidential. Generally, security measures include:
Viruses
SSL certificates.
Protection from viruses and scam
Automatic scanning of programs for various plugins
Despite the increased dependability of traditional web hosting providers, the cloud has bypassed them in many ways. It's an additional secured way to store your data.
The above security procedures are completed by the capacity to install a web application firewall and a state-of-the-art monitoring system.
Scalability
Over time, scaling may be required. With traditional hosting, when you do not have enough resources, you have two options for the event's outcome. Scaling does not require a server restart. You can do this at any time. Resource distribution is as quick as possible, and you don't have to wait as you would with web hosting.
A flexible payment system prevents overpayment and frees up unnecessary space. After all, companies often overpay for unused resources by choosing a hosting web service. You can connect additional resources in the cloud with just a few clicks, such as RAM and network bandwidth. The site owner decides how many resources they need and pays only for what they use.
Cost
Cost may vary from provider to provider. However, the fact remains that you pay for fixed resources when you buy traditional web hosting. For cloud hosting, you only pay for the resources consumed. Which one is more profitable depends on what you need.
Resources
In most cases, organizations that deliver web hosting services offer further services. It includes automatic backups and free domain registration. It allows novice internet entrepreneurs to quickly receive the necessary additions to their site and launch web resources as soon as possible. Cloud hosting provides clients with root access to the control panel and assists in need for disaster recovery. Also, you can switch to another server and continue working if you get an error.