5
mn read
Best Virtual Reality Stocks You Must Buy in 2022
Many investors always look for the next best idea to invest their capital, and Virtual Reality stocks are one of the best opportunities they must go for. However, virtual reality or VR technology is still developing and has already made an outstanding contribution to the entertainment and gaming industries. Moreover, with the latest release of virtual reality headsets or VR headsets, it is now only a matter of seconds before VR (Virtual Reality) goes mainstream.
Virtual reality offers investors an early opportunity to get in on the ground level of potentially transformative technology. The VR market is intensely competitive, and organizations must invest heavily to stay ahead. Furthermore, it is ambiguous how consumers will eventually use VR technology. Investing in virtual reality can be a bit risky. However, investing in VR can result in higher returns for those with greater risk tolerance. Keep exploring the article to find the best virtual reality stocks to buy in 2022.
What are Virtual Reality Stocks?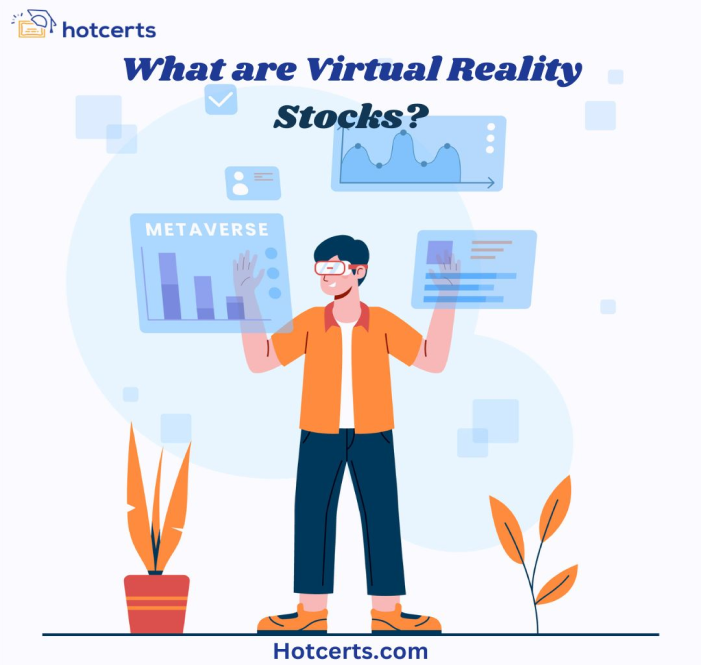 VR reality is a computer-generated scenario in which you can engage with an artificial three-dimensional landscape. Electronic equipment, like special goggles with screens or gloves equipped with sensors, can be used. And all of these new devices have the potential to boost virtual reality stock prices. Virtual reality stocks technology began as a "nice to have" product for consumers but is quickly becoming a "must have" for businesses. The COVID-19 pandemic is one of the reasons for this shift.
The global epidemic compelled people to begin working from home, a trend anticipated to sustain COVID-19's effects. It has raised the need for businesses to provide improved virtual training classes, product demonstrations, employee meetings, etc. This also implies that stock investors have a much greater need to acquire some of these best virtual reality stocks 2022 for their portfolios.
Here are the five best virtual reality stocks to invest in in 2022.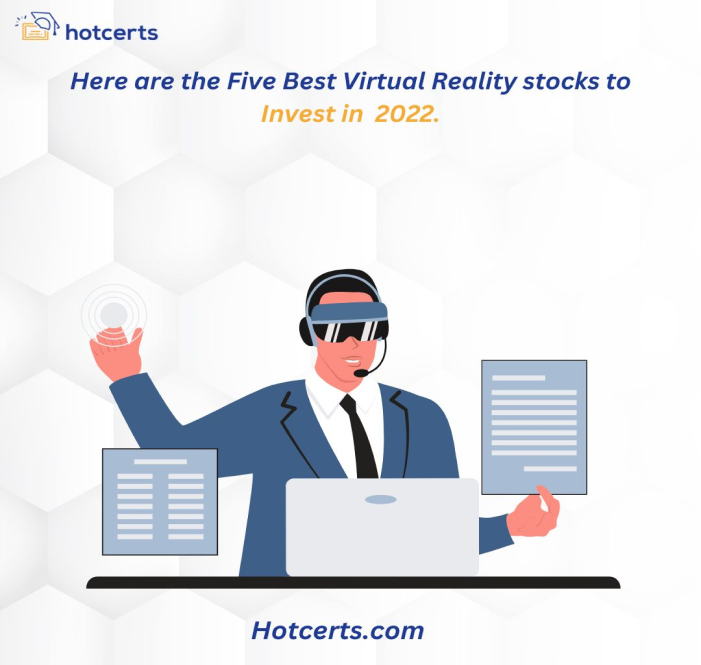 1.Meta Platforms
In 2014, Meta Platforms, previously known as Facebook, acquired the leading VR tech startup Oculus. It has since assisted the company in developing and marketing virtual reality equipment and software. In 2017, CEO Mark Zuckerberg said he hoped to reach 1 billion people through virtual reality. Meta Platforms are suitable for investing in virtual reality stocks.
The Oculus Quest 2, the latest flagship product iteration, has obtained excellent feedback and involves getting into VR, which is even more cost-effective with a lower price tag than its forerunner. In late 2021, the company went public to Meta Platforms to emphasize its focus on developing infrastructure to support the metaverse. Meta platforms are foremost the best virtual reality stocks to buy in 2022.
2.Sony
Sony is also one of the perfect virtual reality stocks in 2022. Sony created its PlayStation VR headset, which is suitable for its prevalent PlayStation consoles. Sony can support one of the best VR gaming experiences using the PlayStation 4 (or PS5) to power the headset. Moreover, Sony's PlayStation labeling and the console's specialized chipset may prevent it from pursuing broader VR applications.
Since its release in 2016, the PSVR has become one of the best-selling VR headsets. Nevertheless, Facebook's Oculus Quest 2 has sold many ways quicker since its release in October 2020, while PlayStation fans wait for an update. Sony is the best virtual reality stocks 2022.
Sony is developing a new VR device that will be interoperable with the Ps5 and represent an essential upgrade over the latest five designs. Still, it may be difficult for Sony to withdraw from the video games industry in Virtual reality technology and tap the technology's broader potential.
3.Apple
According to patent filings, Apple has been working on VR hardware for over a decade. Over the years, it has also acquired several AR and VR companies. But besides this, the company has yet to release a self-contained virtual reality product for its ardent fan base.
That could alter in the not-too-distant future. Apple is set to release a headset within the next year, but it could cost as much as $3,000. When Apple enters a market, it's a positive indication that the product will become popular among consumers (see smartphones, tablets, smartwatches, laptops, smart devices, smart speakers, etc.). Even when it is not the first to market, Apple usually does an excellent job of gaining significant market share. With over 100 million iPhone users, Apple already has a sizable market for VR devices. Investors should pay close attention to any news releases made by Apple in the space, not just as a benefit to Apple's stockholders but also to the entire VR industry.
4.Qualcomm
While NVidia dominates GPUs in PCs, Qualcomm has specialized in entire system-on-chip models for mobile devices, integrating all of the computer processing components required for a computer in a single chip. Qualcomm's Snapdragon framework is widely used in mobile devices and has even appeared in Meta's Oculus Quest 2. Qualcomm virtual reality stocks are in demand and will greatly profit investors.
The Snapdragon XR2 platform supports reduced interactive feedback in a standalone device by delivering very fast AI processing. It also endorses faster internet connections via Wi-Fi or 5G, ensuring that data loads rapidly and consumers can interact online using the device. Qualcomm is also one of the best virtual reality stocks to buy in 2022.
5.Microsoft
Microsoft is the last in our list of the best virtual reality stocks 2022. Unlike other software and equipment companies, Microsoft has chosen to take its VR technology directly to corporate users. The HoloLens device is described as an "untethered self-contained lenticular device with corporation applications." Its device is being marketed to manufacturers, health professionals, and educators. The firm has a package of industry-specific apps and over 200 partner applications for the device.
However, Microsoft is reportedly having difficulty meeting its pledges to the Pentagon due to performance and quality issues. It abandoned plans for a new variant of the HoloLens in early 2022. However, it intends to continue developing VR technology and software outside of entertainment and gaming.
Conclusion
Above mentioned stocks are the best virtual reality stocks to invest in in 2022. These stocks can give investors a lot of opportunities to gain huge profits. However, investors should know which virtual reality stock market suits them. They have to choose wisely the best virtual reality stocks. The global market for VR stocks has risen enormously in the last five years. Do you still have any confusion regarding virtual reality stocks? Comment below your questions and get the best answer from our expert team accordingly