4
mn read
Cyber security has become a major concern for almost every company or organization in this new era of technology. Every business is at a high risk of losing critical data from severe cyber-attacks. Data is crucial to any business or firm as it contains confidential information about its customers and employees. In that way, understanding the cyber security architecture is essential these days. Hackers are gradually increasing all over the world, which is damaging businesses' critical data.
Cyber security threats are everywhere, and the frequency of cyberattacks grows steadily year after year. In the meantime, consumers are becoming more conscious of the dangers of cybersecurity and demanding improved performance from the businesses with whom they conduct business. Consumers share this sentiment, and regulators are trying to respond with increasingly stringent data privacy rules.
Keep reading the article to know the perfect cyber security cloud architecture.
What is Cyber Security Architecture?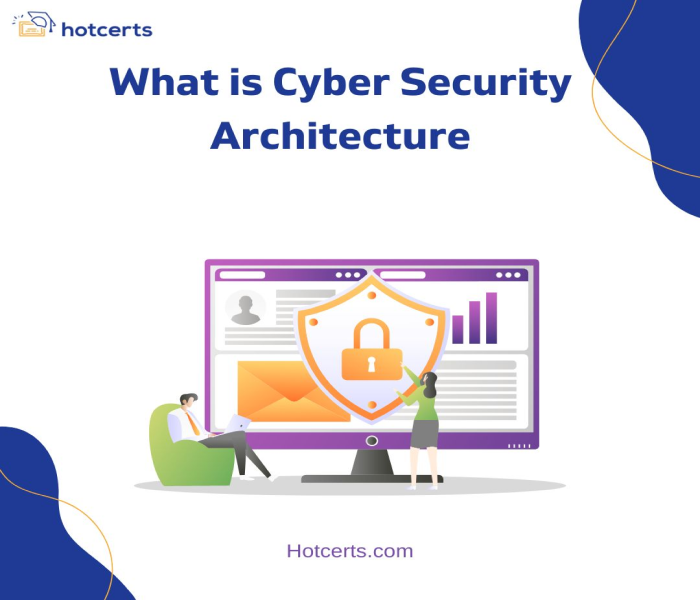 Developing computer systems to ensure the security of your source data is known as cyber security architecture, also referred to as network security architecture. In general, cybersecurity architectural style is the bedrock of your organization's defense against security threats.
A cyber security architecture framework is usually designed using a cyber security architectural framework that clarifies a computer network's structure, standards, policies, and functional behavior, with security measures and network features.
A cyber security framework will assist your company in identifying security risks and putting security controls in place to address them. It will also demonstrate the relationship between your security controls and the firm's financial performance. A maritime cyber security architecture framework should ideally enable your organization to achieve confidentiality of data, integrity, and availability within its business operations.
What is Cyber Security Cloud Architecture?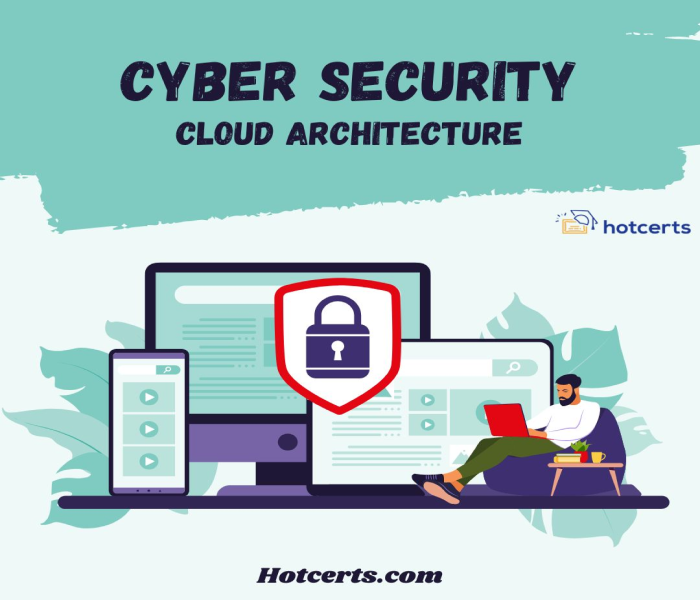 Cyber security cloud architecture encompasses all the hardware and techniques used to safeguard data, workloads, and systems on cloud platforms. Creating a cloud security architecture strategy should initiate during the basic framework and design process and be incorporated into cloud platforms from the ground up. Too often, cloud architects will prioritize performance first and then endeavor to add security later.
Cloud security architecture can be defined as containing all of the technology and software needed to protect the information, data, and apps handled in or via the cloud. Cloud computing frameworks include public clouds, cloud services, and hybrid clouds. To preserve sensitive data and information, all clouds must be extremely secure.
What is Maritime Cyber Security Architecture?
Maritime cyber security architecture refers to the tools, regulations, security concepts, security safeguards, standards, risk managerial practices, actions, training, best practices, assurance, and techniques used to protect maritime companies, vessels, and cyber ecosystems.
According to the IMO (International Maritime Organization), maritime data breaches are a measure of the degree to which a technology asset might be threatened by a potential scenario or event that could result in shipment operational, safety, or security breaches as a result of tainted, lost, or compromised data or systems.
Importance of Cyber Security Architecture Framework
There are several cyber security architecture framework benefits and importance today. One of the best benefits of having a proper cyber security cloud architecture is having fewer security breaches and cyber-attacks. Here are some points that will describe its importance:
Fewer Security Breaches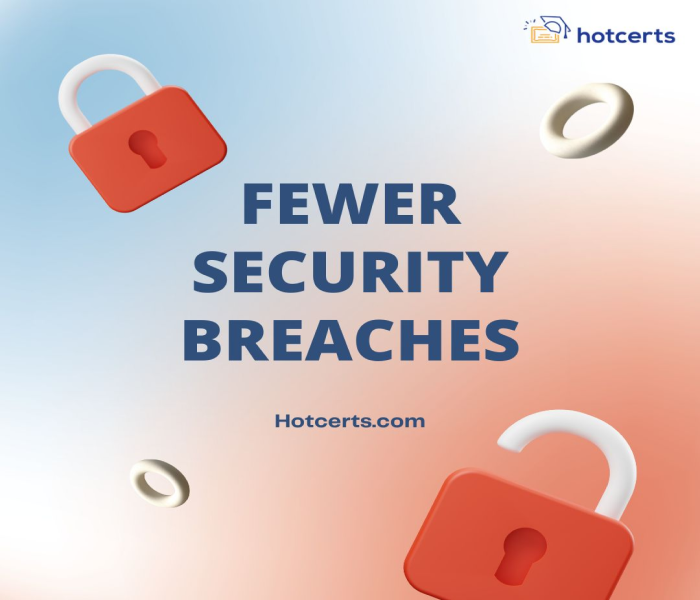 Modern technology requires using an organization's cyber security cloud architecture framework to protect critical data. It significantly reduces the likelihood of an attacker gaining successful access to an organization's network infrastructure. A company can use security architecture to create a risk-free environment while complying with the most current security standards and business needs.
This is just one of the many advantages of this method. With the help of security architecture, companies can demonstrate their authenticity and secrecy to prospective partners. A solid security architecture is built on the principles of privacy, integrity, and accessibility. Partners and customers will find it much easier to do business with and integrity of a company as a result of this.
Cost Effective Defense
Preventing cyber-attacks is expensive. This could have a wide range of consequences, from product recounts and humiliating press conferences to reputational damage and significant financial losses resulting from security breaches. When a false statement is not realized early in the coding stage, the cost of repairing it can increase by up to 300%.
Detecting the same problem at the post-release or production stages could result in a cost increase of up to 3,000%. Security should implement at every step of the production process to help prevent or reduce the risk of mistakes that introduces during product development. To minimize the risk of zero-day threats and hurried (and thus expensive) updates, all products should design with security in mind. It is the best benefit in cyber security architecture.
Minimizes risks and Vulnerabilities
In maritime cyber security architecture, it helps minimize risks and possible vulnerabilities. It widely acknowledges that the more an organization strives to reduce risk and openness, the more probable it is to have a positive outcome if it is the target of a cyber-attack. Punitive actions that could further harm a business's reputation and finances can be avoided by following the rules.
Businesses are working hard to make sure that their technology fully complies with Privacy laws, which have become increasingly stringent since their inception. On the other hand, the regulatory environment is working extremely hard to keep pace with the fast advancement of technology. In other words, the equation's procedures and guidelines are constantly being amended and tightened.
Essential Features of Cyber Security Architecture
Here are the essential features of cyber security architecture you must know about in 2022:
Elements of the Network
Encryption keys
A standardized approach to data breaches
Security guidelines and procedures
Implementation
Assessment of cyber security cloud architecture risks
Monitoring and control
Securing network communication protocols
Conclusion
Architects specializing in cyber security architecture have many skills for identifying potential threats. They are responsible for creating and implementing security architecture plans and overseeing their implementation. When it comes to being able to install the new cloud infrastructure, RSI Protection can help by providing competent security experts to your IT department. Comment down if you have any doubts about the cyber security architecture framework, and our expert team will respond accordingly!