5
mn read
Online Learning Design
In this new era of technology, everyone prefers online learning platforms to learn new skills and earn online. Almost every learning platform is now doing courses online instead of physical classes, and it saves both time and management. Most students open their laptops or tablets, watch the online course at home, and practice it accordingly. That way, online learning design is another skill where you can learn entry-level to more advanced design online.
These platforms offer the best courses in designing online learning, which you can choose and become a professional designer by practicing while sitting at your home. Keep reading the article to know if online learning design is good for you. Moreover, we'll talk about what is online education design and more.
What is Online Learning Design?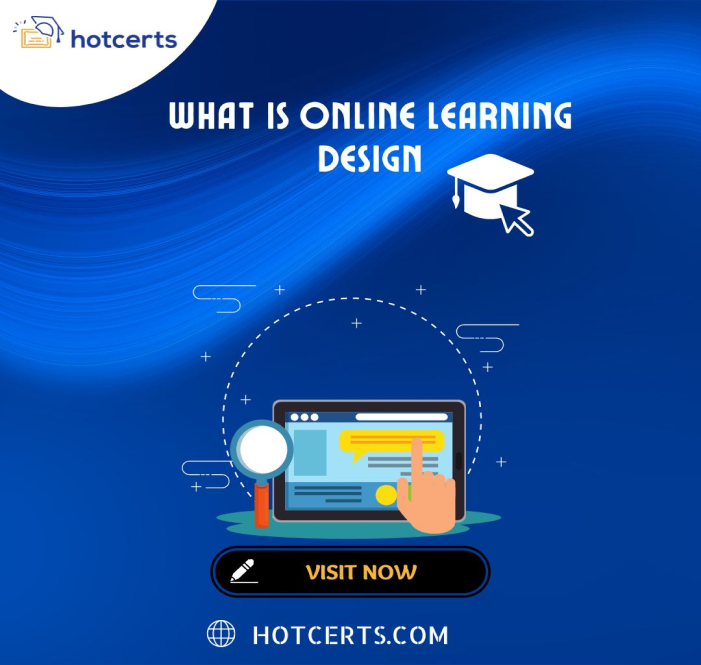 Online learning design is a platform or framework that supports online learning experiences. It refers to conscious decisions about how, what, where, and when to teach. Decisions must be made regarding the course's content, layout, timing, pedagogical strategies, sequence of learning activities, the form and frequency of evaluation, and the nature of the technology used to support online learning design.
The "Online Learning Design" concept has recently gained traction in education, primarily through discussions at conferences, webinars, eBooks, and other venues. However, being timely does not make it new; the concept has been evolving since the early 2000s and is deeply rooted in online education design Thinking.
What is Online Education Design?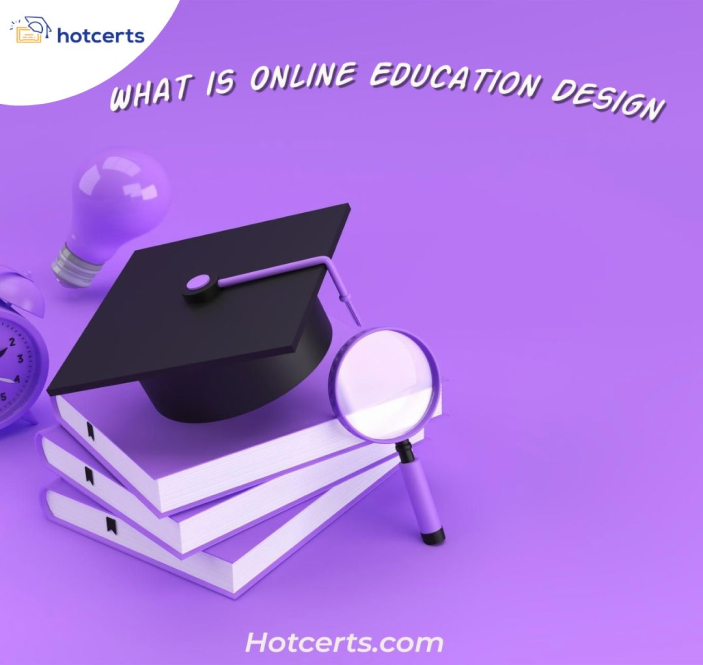 Online education design and learning design processes are both covered under the umbrella term of educational processes:
Curriculum development
Creating a program or course. This entails a broader plan or scope rather than the specifics of what learners will do or study on any given day. Curriculum design (such as making significant changes to a course or program) typically necessitates counseling with team members, other stakeholders, and your organization's quality assurance unit.
Design of learning
You are creating more detailed smaller units of learning and specific learning and teaching activities and resources. Although formal deliberation and approval are not usually required for learning design innovation, it is always better to discuss your ideas with others, including colleagues and students.
What Are the Best Courses in Designing?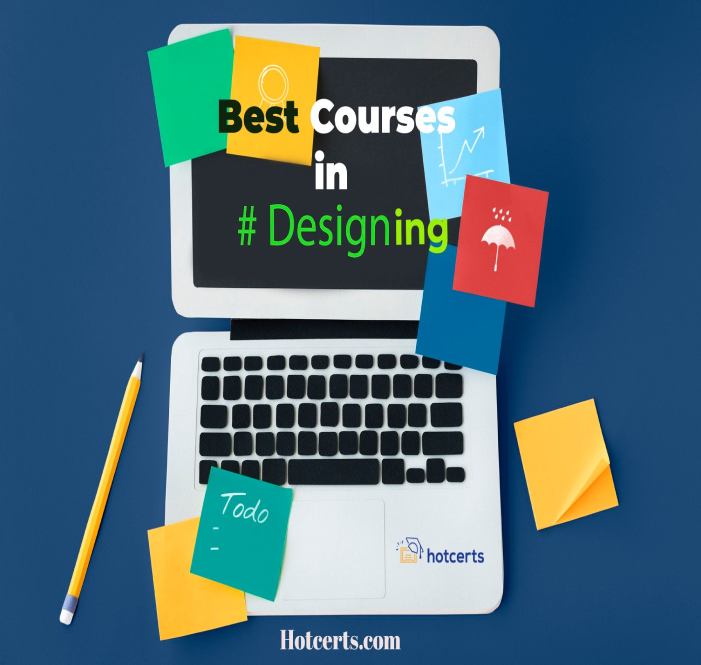 Universities all over the world offer a wide range of online course programs. Students typically enroll in courses to fill gaps in their academic careers or to supplement their training and qualifications. Depending on the subject, coursework can range in length and intensity. Here are the top best courses in designing which can help in online learning design:
1.Fashion Designing Course
What could be better than creating clothing for everyone? Suppose you want to follow a career in Fashion Designing, one of the most promising areas in layout. In that case, a broad array of courses is available at the graduate and undergraduate levels. Throughout the course, you will learn about various aspects of design, textiles, CAD, design knowledge, etc. Some of the programs to consider are listed below.
A fashion design course teaches the art of creating gorgeous clothing and fashion equipment. These courses examine the work of leading designers as well as the culture of the time to demonstrate to students how fashionable designs are created. Online fashion design courses combine all of the benefits of studying in this field with the convenience of learning from home.
2.Web Designing Courses
Online Web designing is creating webpages on the internet using advanced technological tools. It is one of the preeminent courses in online learning platforms education. You will learn about creating content and the procedure of adding interactive content through text, hypermedia, and graphics, in addition to designing the website's layout. Furthermore, you will learn how to code concerning various programming languages, including HHTML, Python, JAVA, and ASP, in the Web Designing courses.
A website designing course is associated with computer science and information technology. It teaches students how to build and maintain website pages using various techniques, tools, and computer languages. Numerous courses are available in this field, ranging from diploma and certificate programs to UG, Points a game, and PGDM programs.
 3.Automotive Designing Courses
These courses stand among the top online learning designs you can do to become an automotive engineer in no time. Automotive Design courses are concerned with enhancing and managing the exterior and interior appearance of vehicles such as cars, bus routes, motorbikes, yachts, tractor-trailers, and other mobility vehicles. Listed below are some of the design courses offered at different levels of education by several universities that provide the best practices in design.
4.Interior Designing Courses
It is also one of the best online learning design courses you can do and become a professional interior designer. The demand for interior designers is increasing exponentially all over the world. Many offices and renovating companies hire interior designers to remodel the interior design.
This field provides a variety of degree courses to undertake and gain knowledge, ranging from a Bachelor's degree in Interior Designing to a Business school in Interior Designing. Interior design is a broad discipline that entails creating an aesthetically appealing interior. This field's design courses will teach you about planning laws, security and safety issues, starting to build information is usually application software for both 2D and 3D design, and so on.
5.Graphic Designing Courses
Graphic design has long been a part of human existence and has undergone tremendous changes over centuries, from Egyptian hieroglyphics to 17,000-year-old cave paintings. Graphic Designing courses teach students how to enhance user experience (UX) by creating an engaging design manually or using software. It is also the best online learning platform for education worldwide, as many businesses are now promoting their products through online platforms. So, they need more graphic designers to design flyers, social media posts and YouTube thumbnails. Graphic design is trendy and the best course in designing.
Conclusion
Almost every industry and organization needs skilled and qualified candidates to propel it to a new height in the marketplace. In the future, online learning design will occupy 99% of the formal physical courses. Above mentioned courses are the best courses for designing. Conversely, it would be best if you were focused, chose the best online learning platforms for education, and pursued your career in design. If you have doubts about choosing the best online education design or learning design, comment below and get the best answer from our professional team!