5
mn read
Whether you are planning to launch your first website or are a seasoned, experienced person with dozens under your belt, almost every site owner faces the critical question of which website hosting provider to choose. Finding the most suitable web hosting services provider is not easy. It happens because now you have plenty of options to choose the best hosting services that suites your website.
AWS web server hosting stand first in all aspects. It is one of the perfect  and  most reliable web hosting services globally. AWS web hosting is one of the most prominent players, and this comprehensive guide will teach you all the things that you need to know about it. Keep reading the article to explore more about AWS web server hosting and its different types.
 What is AWS Web Hosting?
Amazon Web Services, or AWS, offers cloud-based web hosting services and solutions that deliver organizations, non-profit companies, businesses, and governmental organizations with relatively low price ways to provide their web applications and website. AWS offers a wide range of website hosting options, and we'll help you choose the one that's right for you, whether you need a marketing, rich media, or e-commerce website.
The most widely used cloud platform in the world is Amazon Web Services (AWS); it comprises over 200 distinct cloud data services that use data centers around the globe. There are three main AWS products: S3, Amazon's low-cost storage system; EC2; and Glacier, a virtual machine service. Netflix, LinkedIn, and Facebook/Meta use AWS, contributing approximately 13% of Amazon's total revenue. AWS web server hosting is something the best thing you need if you are going to launch your WordPress website.
How AWS Web Server Hosting Works?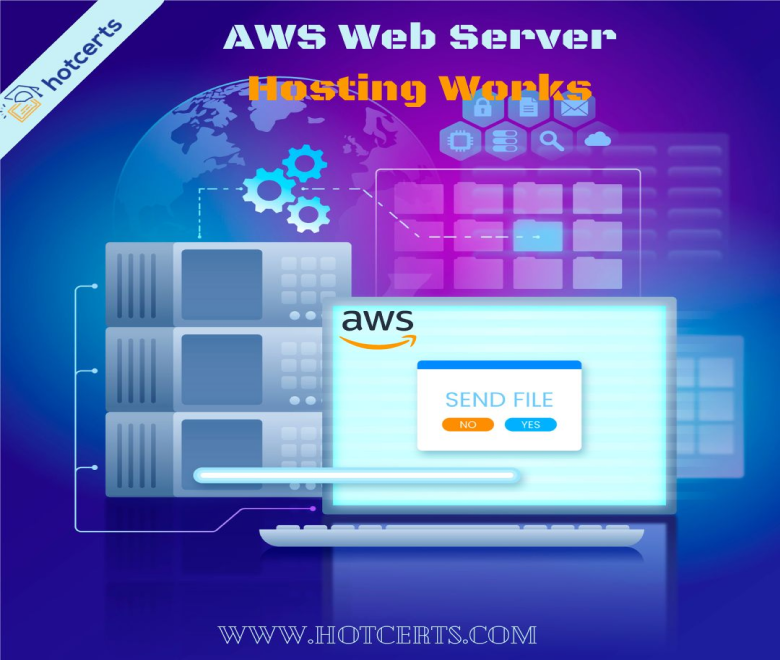 Cloud hosting is used in AWS hosting. A general website is stored on a specified physical website server with traditional hosting. In contrast, cloud hosting uses a network of connected virtual and physical servers. It indicates that websites that utilize cloud hosting do not rely on any one machine. Because there are numerous backup servers, one server in the network can fail without affecting the performance of any websites hosted on it. Your website is stored in the AWS cloud, a network of virtual and physically connected servers, as opposed to a single server, which makes AWS hosting distinct from traditional hosting.
The AWS free web hosting complementary plan allows clients to investigate and evaluate AWS benefits for nothing as far as possible for each help. A 12-month Free Tier, an Always Free offer, and short-term trials are the three types of offerings that make up the Free Tier. AWS web hosting WordPress is one of the reliable platforms if you have a WordPress website.
Why Use AWS Web Hosting?
Website hosting is a pretty competitive market. However, AWS web hosting is already a recognized brand with tremendous and robust advantages. Here are some benefits that will show you why you must use AWS web server hosting for your site.
Security:
A company that relies on e-commerce should understand security, and Amazon incorporates that understanding into its AWS services. The company promises infrastructure built to the exacting standards of the military and global banks, among other highly regulated sectors.
Although choosing a secure web host is only one step in protecting your website, it is essential. In this regard, AWS hosting is a solid option.
Performance:
AWS web hosting WordPress has a significant infrastructure backing its web hosting services, which translates into a robust performance for websites that utilize AWS web hosting. That means you can generally count on super-fast loading times and near-stable or constant uptime.
Flexibility:
One of the enormous benefits of using AWS web server hosting and AWS free web hosting, in general, is as it utilizes cloud hosting, including AWS web hosting. Thus, it becomes easier to boost up and down as needed. A website hosting plan that can assist varying requirements as they arise is useful if your website's conditions are inconsistent, such as when traffic spikes during the holiday season and decreases for months after. For that, AWS hosting is a good option.
Global Footprint:
Geography impacts your web host's performance, even though many website owners don't give it much thought. It can have an impact on how quickly your site loads and works for your visitors if their servers are on the other side of the globe from where the majority of your visitors are. Provincial facilitating matters (opens in new tab) for your site's exhibition. AWS has availability zones throughout the world for its servers. There is probably a server nearby, no matter where you or your visitors are.
Why Not Use AWS Web Hosting?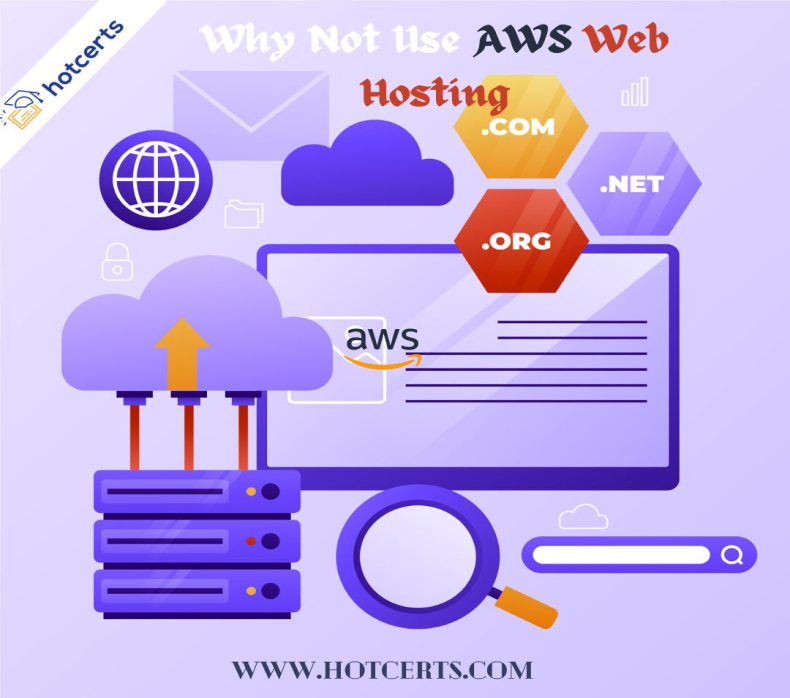 Despite having plenty of AWS web server hosting, there are also some pitfalls you must consider before buying an AWS hosting plan or AWS free web hosting. Here are some considerable reasons why you should not use AWS hosting services.
Complexity:
AWS web hosting offers a mountain or a ton of functionality; however, the downside is that AWS is not automatic for beginners. Beginners will feel difficulty configuring AWS web server hosting and develop complexity. It can be complicated to understand how to set up and use the hosting service. Many other web hosting companies do a better job of making it easy for non-experts to use their services.
 Vulnerability:
Even though AWS web hosting offers impressive security and high-performance expectations, you shouldn't assume that your website won't encounter any problems. Despite its excellent infrastructure, websites that use AWS hosting continue to experience data hacks and leaks, and the website hosting service has managed to deal with occasional outages.
Confusing Pricing:
Some website owners find the pay-as-you-go model advantageous, while many others find it detrimental. It complicates the payment procedure. It becomes difficult to comprehend your debt and what to anticipate each month. You might have the impression that you have less control over your expenses. You don't want to receive a bill significantly more than your monthly business budget.
Conclusion
Undoubtedly, AWS web hosting is one of the largest cloud services platforms worldwide, having millions of web servers running in plenty of data centers globally. As a general public cloud provider, AWS web server hosting offers almost 200 site hosting services that many organizations can influence on a pay-as-you-go basis. Amazon also provides AWS free web hosting service for you to test first and select the best hosting services that suites your website. Comment below your queries (if any) about AWS hosting and get expert answers accordingly!