9
mn read
Amazon Certification: Formulate 8 Reasons to Learn AWS in 2022
In this fast-moving world, everyone wants to have done their task or get a job in no time. However, we've been taught to do at least 16-year education first, and then we'd be able to search for a job. We always want to complete and get reward suddenly. It has not been made possible for the past few years. Now, in this new era of the technological world, employers are seeking skills rather than a degree, or we can call it "a piece of paper with no skills." Amazon certifications are one of the best career booster options to upgrade your professional career. It has made new revolutions in the world of technology.
Now, you can do a shorter 6-months or 1-year certification and get a job immediately based on your skills and expertise. You don't have to hassle or wait for years and years to complete your relevant degree and get a job. However, you can do short certifications according to your interest and get a job in no time. There is a considerable demand for certifications holders over degree holders. Many organizations are offering higher pay than a graduate degree holder. These certifications have made the world more advance and revolutionary.
One of the best certifications that have made its value in a shorter time is AWS (Amazon Web Services). AWS has provided many Computer Science or Information Technology students with deep knowledge and skills about different cloud computing solutions. AWS (Amazon Web Services) certification is a trendsetter where you will study how to build, configure, manage, and deploy websites, applications, and processes on AWS reliable, secure network. There are a lot of opportunities vacant for you after you've done your AWS certification. With this certification, you can also set up your enterprise.
AWS (Amazon Web Services) has got the title "Global Leader among all the Cloud Computing Services Platforms." AWS has a 41% growth rate than other cloud vendors like Microsoft, Google, etc. We will discuss AWS and the top 8 reasons you should learn about AWS in 2022. Keep reading this article to know amazing facts that will amaze you and clear your mind about AWS (Amazon Web Services) certification.
What is AWS?
AWS or Amazon Web Services is the on-demand and popular cloud computing platform offered by Amazon (Parent company of AWS). AWS is providing its users over three domains SaaS (Software as a Service), IaaS (Infrastructure as a Service), and PaaS (Platform as a Service). AWS (Amazon Web Services) is a forerunner that has become the world's most inclusive, wide-ranging, reliable, widely utilized, and secure cloud computing platform. AWS always provides flexible, trustworthy, affordable, and access cloud services. It is most easy to use the Amazon platform among all the cloud computing solutions providers.
What Does Services AWS (Amazon Web Services) Offer?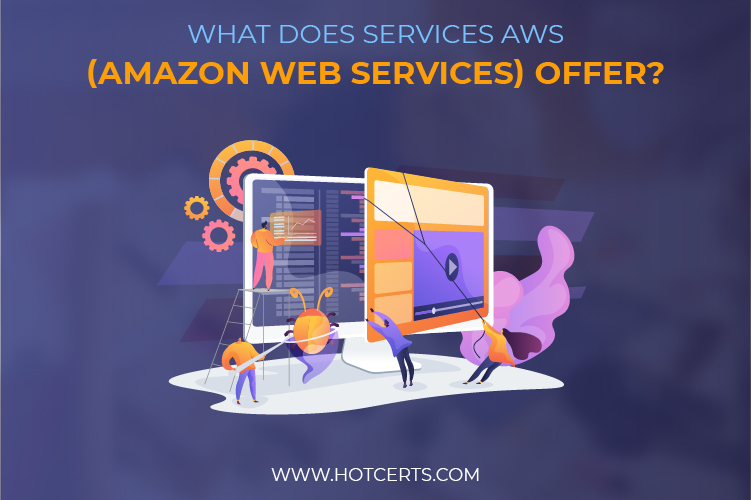 AWS benefits its administrations to organizations through many server farms in Availability Zones (AZs) spread in various regions across the world. Every part has numerous AZs, thus having a few actual server farms. The areas and AZs are entirely associated with low-dormancy network connections that make a pool of profoundly dependable framework assets impervious to disappointments of whole server farms or individual servers.
You'll also learn and specialize in these services in your AWS certification course. You have to polish your skills in the services we're going to discuss how to get more experience and job opportunities from different companies.
Some of the best AWS services are:
Storage
Amazon Simple Storage Service – S3
Amazon S3 Glacier
Amazon Elastic Block Store – EBS
Amazon Elastic File System – EFS
AWS snowmobile and Snowmobile
Networking
Amazon Virtual Private Cloud – VPC
AWS Route 53
Cloud front
API Gateway
AWS Direct Connect
Compute
Amazon Elastic Compute Cloud (EC2)
Amazon Elastic Container Service (ECS)
Amazon Light sail
AWS Lambda
AWS Elastic Beanstalk
Mobile Development
Amazon Mobile Hub
AWS Device Farm
AWS Amplify
AWS AppSync
Amazon Pinpoint
Databases
Amazon Dynamo DB
Amazon Elastic Cache
Amazon Redshift & Relational Database Service – RDS
It also includes various options for SQL Server, Amazon Aurora, Maria DB, MySQL, and Oracle.
Other Services
Above Mentioned are the best AWS services, and the AWS platform provides a lot more benefits. In your certification path, you'll learn a lot about these services and how you can utilize them in your future career opportunities. Every service has its value and importance so; you have to choose which will be the best services you can offer to your customers or in a company.
8 Reasons to Learn AWS in 2022:
AWS or Amazon Web Services offer a cost-effective, safe, secure, and competent compared to other competitors providing the same services, i.e., IBM, Alibaba, Google, and many more.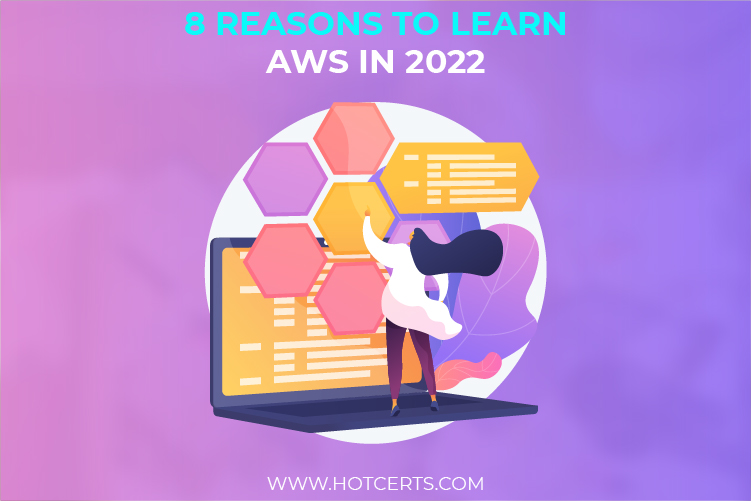 Learning about AWS certification does not benefit the students, but also it is the best choice for those businesses that need to expand and improve their business. We have effectively referenced that many enterprises are moving to AWS, so there is no question that vocation opportunity is tremendous in this field.
According to the recent results from Google trends, associations are confronting an extreme ability shortage in AWS. The experts who were longing for a beneficial vocation should move towards AWS. More than 350 000 experts are expected to fill the cloud work titles. AWS abilities are at the top rundown of the most requesting abilities for company employers these days. Here are the top 8 best reasons why you must learn AWS in 2022:
Increasing Demand of AWS Certified AWS (Amazon Web Services) is famous as the dynamo of Amazon's cloud computing services. Customers and even many organizations from every sector run various services on Amazon Web Services. In that case, there is a considerable demand for AWS-certified candidates to control the cloud computing sections of any organization.
AWS is the best among all the cloud services providers because it is a one-stop solution for every business or person as it offers the best conveniences and services when and wherever they need them. As per research, AWS has a 32% market share in platform service markets and cloud infrastructure, the highest among services providers. In the first one-fourth of 2021, AWS (Amazon Web Services) has reported thrashing revenue of $13.5 billion, over a 32% growth rate as of 2019. And it is expected to increase to 50% by the end of 2022.
1. PaaS Offering
PaaS (Platform as a Service) is a cloud service that provides a context that can be utilized for developing or building custom applications. It is an assortment of tools and administrations that assist in coding and conveying applications with more effectiveness. AWS is exceptionally versatile assistance. It reproduces comparative strategies in different achieved administrations for reinforcement, information base, information warehousing, reserving, framework the executives, application the board, transcoding, and capacity.
It helps diminish the time and energy utilized in setting up and dealing with the framework. That is why you should do AWS certification, as it is the best reason that differentiates AWS certification from all the other certifications. AWS makes the work of many businesses more accessible and more efficient.
2. Enriched Reliability and Skills
If you look around yourself, you'll come to know that the world is only running on technologies, and it is a bitter truth that these technologies keep changing from time to time. Therefore, there is an endless need for such skilled professionals to update with the in-trend demand. To save you from this problem, AWS (Amazon Web Services) make you ready-for-job and enable you to stand in this hasty world by providing you with the various required set of skills. It will prove your expertise and proficiency in your job.
AWS offers enriched reliability and skills to make you an expert in cloud services providers. A recent study shows that about 60% of the jobs are related to cloud computing, and the organizations need an AWS skillset. You don't have to lose this golden opportunity to learn AWS in 2022 and become successful by choosing the proper AWS certification for you.
3. Security
Cloud Security has continually been a hot topic of debate. However, AWS (Amazon Web Services) does exceptional insecurity. One of the best reasons every business takes cloud computing services from AWS is because it provides services and protection. AWS guarantees the most extreme degree of safety for both little and substantial scope companies. The best thing is Since AWS does this for you, you as an entrepreneur doesn't need to stress over it. AWS offers different consistency programs with a broad security encouraging group of people, which offers continuous knowledge on dubious action and common weaknesses.
4. Scheduling
One of the beneficial reasons to learn about AWS in 2022 is that it permits you to schedule your services at any time or date. It assists you in starting or stopping your AWS services wherever you can, and AWS provides scheduling services at predetermined times. You only have over the resources you are utilizing, and you need to pay only for the AWS services you're using.
For instance, if you are going to reschedule your AWS services like Amazon Dynamo DB and Amazon Elastic Container Service (ECS), you don't have to utilize these services every day or over the weekend. You or any business can schedule its services rendering to the days you are using them, and you only have to pay for those days you've utilized these services.
5. Pricing
Pricing is the significant motivation to learn AWS. AWS follows two valuing approaches. One is the pay-more only as costs arise practice, where one can get adaptable evaluating choices and need to pay for the administrations you are utilizing. You don't need to pay any additional amount or deactivation costs in AWS (Amazon Web Services). The subsequent methodology is the compensation less-by-utilizing more way to empower higher use. Likewise, you can make a complementary plan AWS account to find out about it.
6. Application Programming Interface – API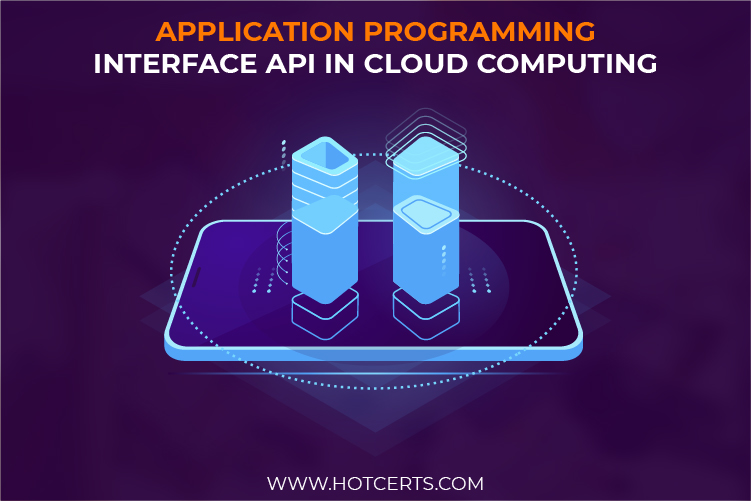 AWS (Amazon Web Services) APIs are available or accessible in different programming languages, providing significant opportunities for the programmers who want to add multiple skills to their CV. AWS APIs enable you to accomplish the context programmatically. Numerous different administrations like Cloud Ranger, Quintly, and Tango cards assist clients with sending off new cases, taking reinforcements, and utilizing the expense-saving highlights of AWS (Amazon Web Services). For instance, Quintly offers online media examinations to the stage. Cloud Rangers assists the administrations with getting visual interpretations.
7. Innovation
AWS (Amazon Web Services) has become the best choice for many experts because of its ability to innovate new services and products. Two of the significant developments that have set the best target or benchmark for other services providers and presiding the industry are:
Amazon SageMaker: A ML (Machine Learning) platform authorizes many developers to use Machine Learning without previous knowledge regarding the subject.
Amazon Lambda is a famous platform for developers to configure and manage web servers when running their programmed code.
8. Different AWS Skills and Their Salaries
AWS (Amazon Web Services) certifications rank on the top of the top highest-paying IT certifications. According to different platforms, different AWS skills can offer you a six-figure salary. Here are the details of AWS skills and their wages:
AWS Skills                                                                         Salary
DynamoDB                                                                             $141,813
Elastic Map Reduce – EMR                                                $136,250
CloudFormation                                                                    $132,308
Elastic Cache                                                                          $125,625
Kinesis                                                                                    $121,429
Elastic Beanstalk                                                                   $114,219
Essential Management Services                                        $117,297
Redshift                                                                                 $113,950
Lambda                                                                                  $121,481
Cloud Watch                                                                         $121.980
Conclusion
AWS (Amazon Web Services) skills are the most demanding for employers in 2022. It doesn't matter if you are an entry-level who wants to jump into the field of cloud computing or you are a specialist who wants to take a step forward in your working career. AWS certification is the best choice because it helps you master the skills and increase your demand in all organizations.
Above mentioned reasons are enough to take AWS certification seriously. Do you still have any doubts about AWS certification? Comment now to get the best answer to your query with our professional team.